The must-have trend is actually a timeless classic plaid blazer!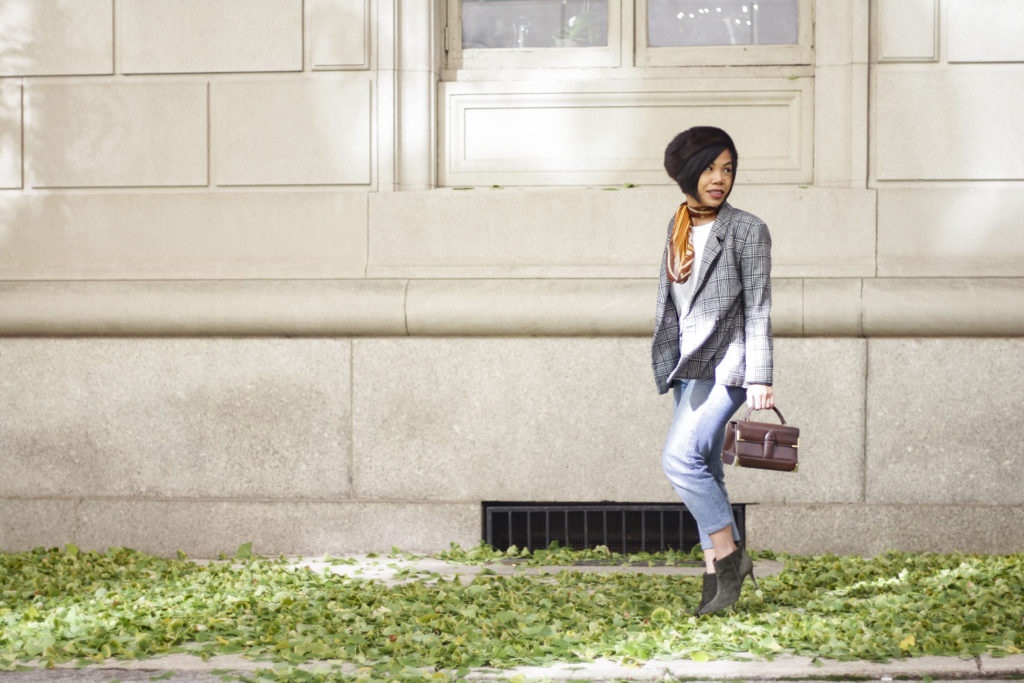 In case you were wondering what is in and on trend this season, chances are you most likely have it and it's probably been hanging in your closet for years. That's right, the blazer, particularly of the plaid sort, is having a moment.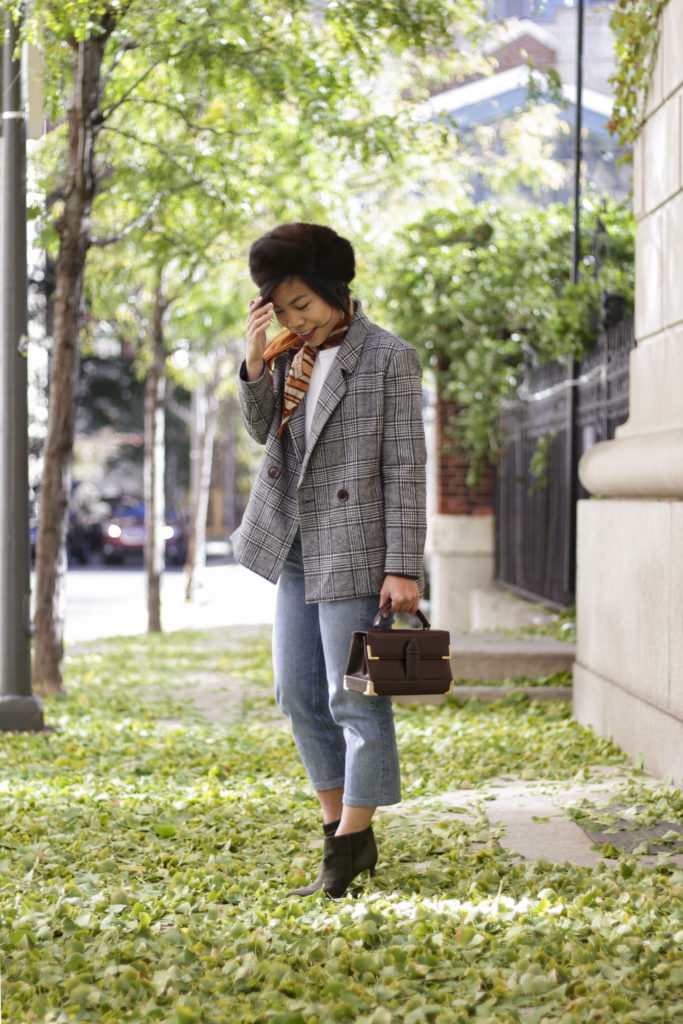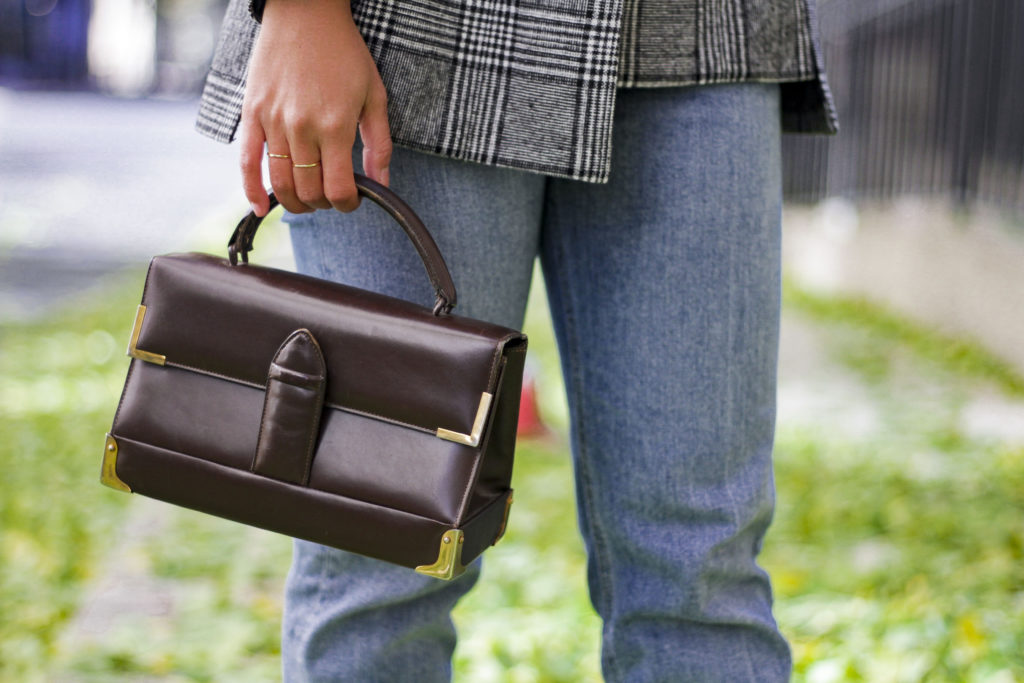 Contrary to what most people may think, the plaid blazer is actually versatile and can be worn with several outfits. Like any blazer, you can wear it with track pants and heels or wear over a dress with sneakers. You can also wear it as a set with a matching skirt or pair of shorts or go even bolder by pairing it different sized plaid prints (just make sure its in the same color story!). My go-to look when wearing this blazer is by pairing it with other wardrobe classics – a white tee and jeans – which to me is still the chicest and easiest outfit formula. This allows me room to play around with a few accessories, including my grandmother's Christian Dior scarf, a vintage fur beret, and a handbag from the 1960's (can you tell I love a good vintage find?), which instantly elevates this to a chic and almost-French look!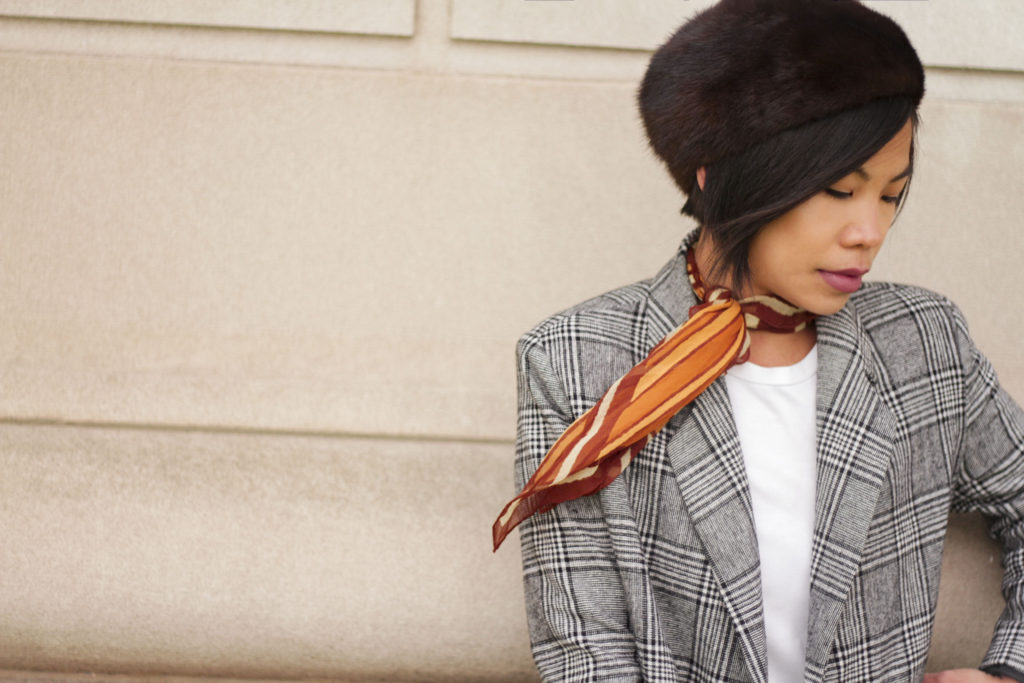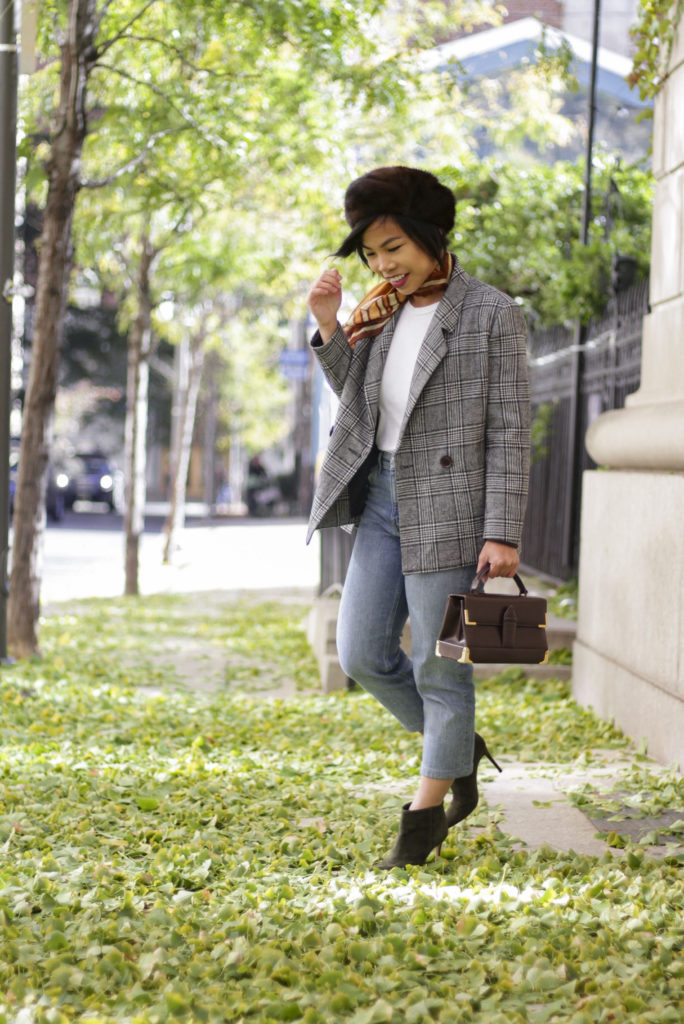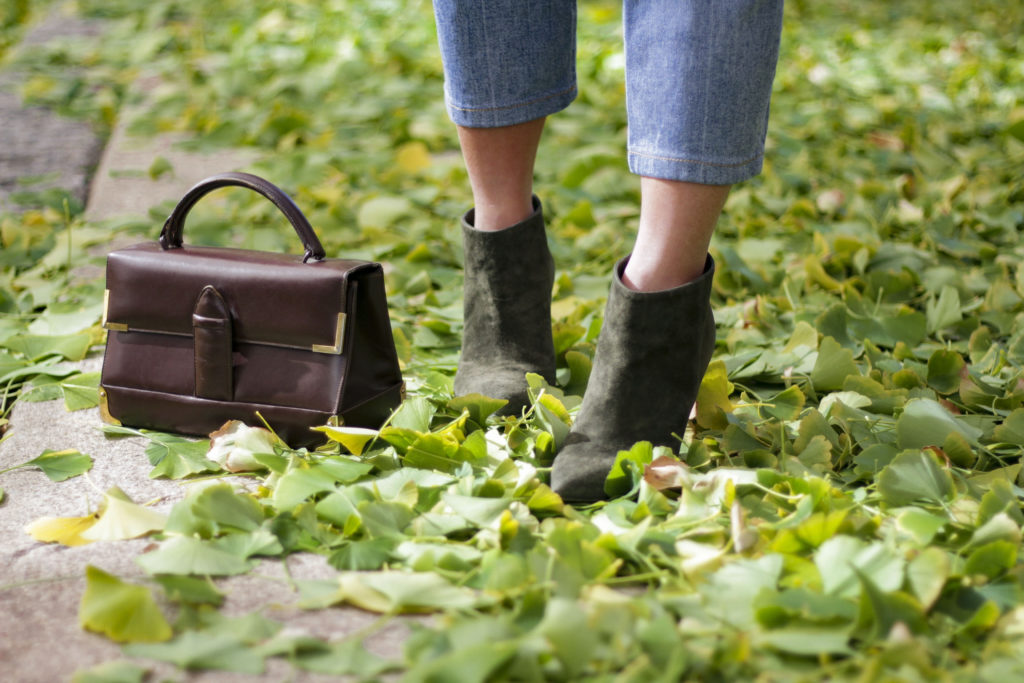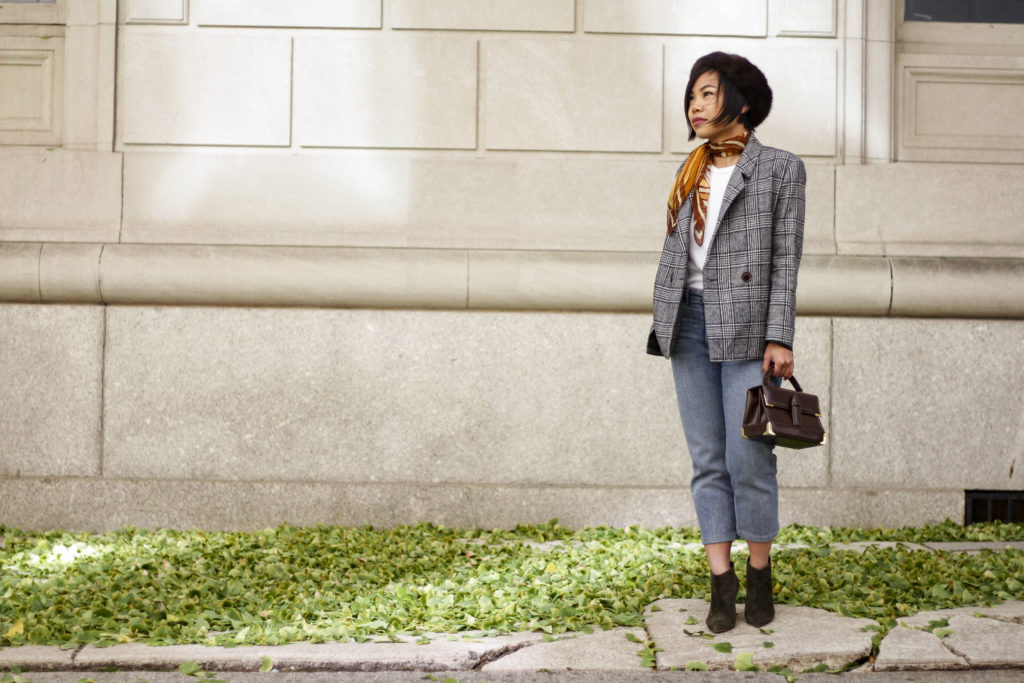 Unlike most trends, the plaid blazer is unquestionably a smart investment piece. You can take it from work to weekend and definitely wear it for years to come. I love this one in particular by Petite Studio because it strikes the right balance between having a slightly oversized silhouette and being tailored, especially in the shoulders and arms, so it works for my petite frame.
If you're in the market for buying a blazer this fall and winter, make it a plaid one.
Thanks for reading!
Photos taken by the talented Cherry Li