For a whip this slick? Its got to be a black and white look #porschemoment Porsche 911 carrera S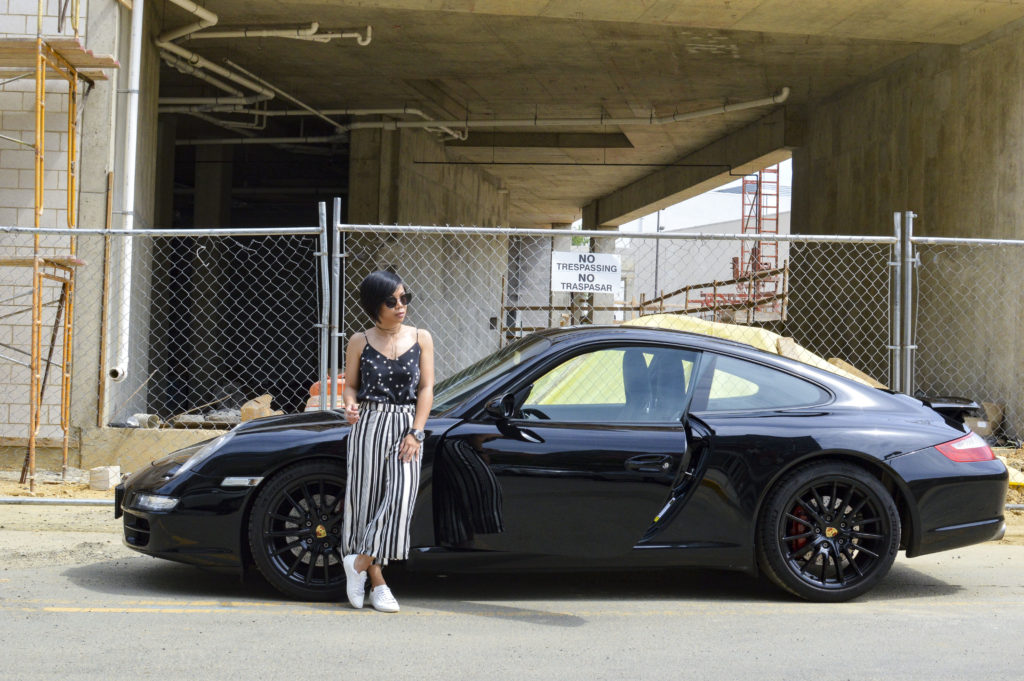 My brother was in town this past week and wanted to take the Porsche out of the garage for a spin. While I don't speak car (I am definitely not familiar with the technical terms), I do speak fashion and beauty, and it certainly doesn't take a lot of convincing that the 911 Carrera S is nothing if not fashionable and beautiful. Its iconic design exudes unparalleled elegance and sleekness that is beyond articulation. The rear end–with its amalgamation of sharp contours and swooping lines–is my favorite, and interestingly also happens to be where its purebred 420-horsepower engine is! I don't know if that's what makes it so appealing and fun to drive (I've been told), but I do know that this is a very powerful car that easily doubles as a fashion accessory–and not just for the big boys.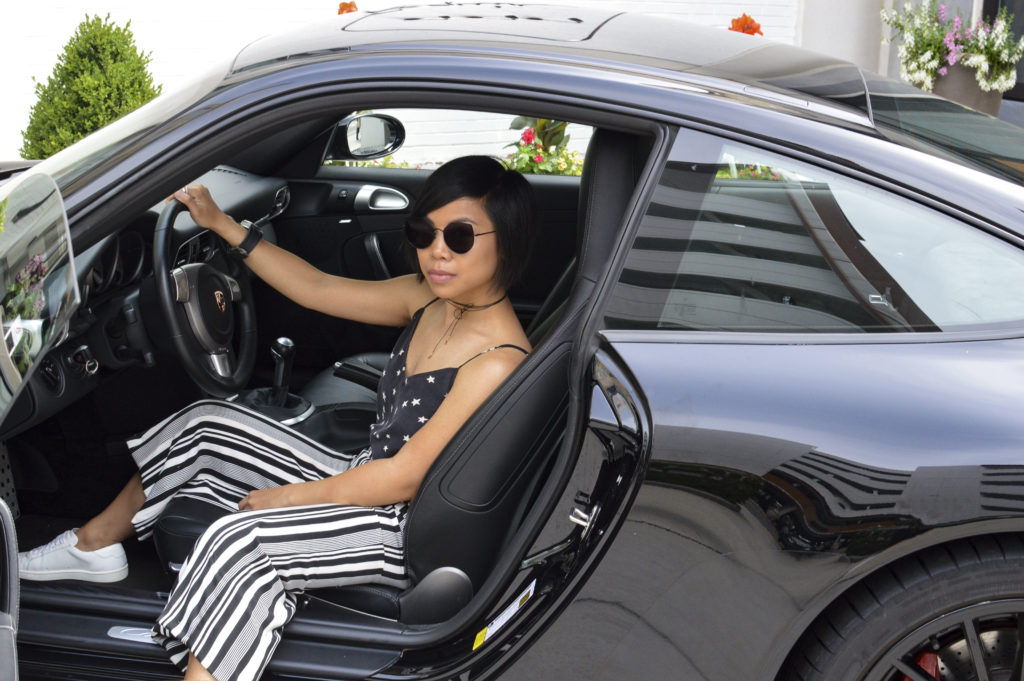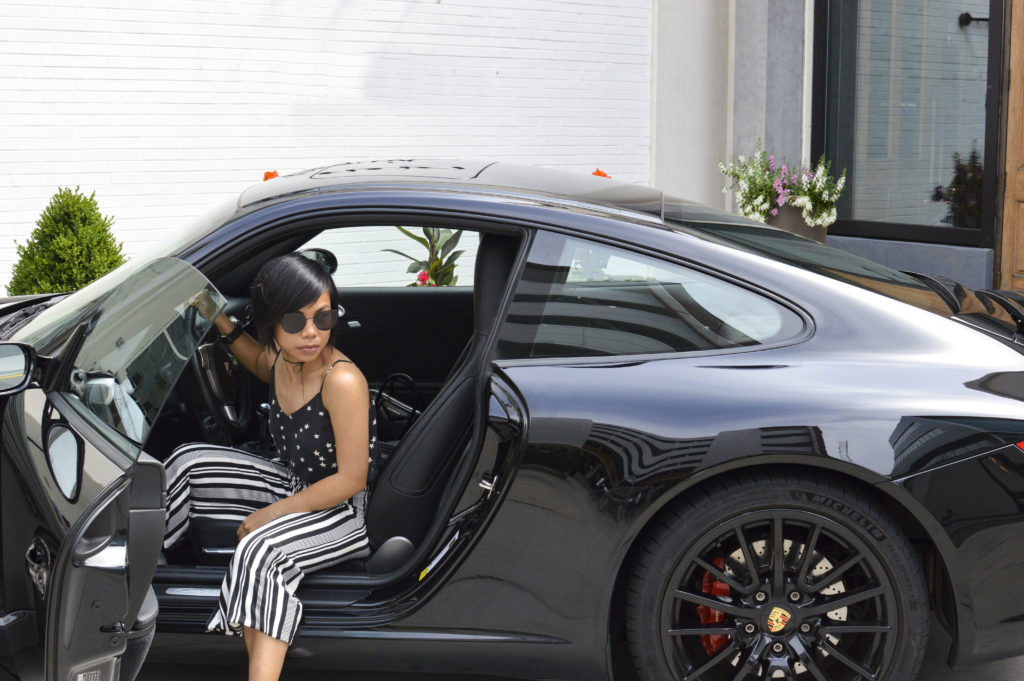 For a whip this slick, this definitely called for a chic and stylish outfit. I kept the color scheme über simple and went for an all black and white look. I've been gravitating towards star prints lately and decided to pair this with some striped pants. I think it makes for an interesting and fun contrast. To keep in line with the sporty look, I put on some white sneakers and a men's watch while balancing it with some feminine pieces such as this pair of cat-eye sunglasses and simple choker.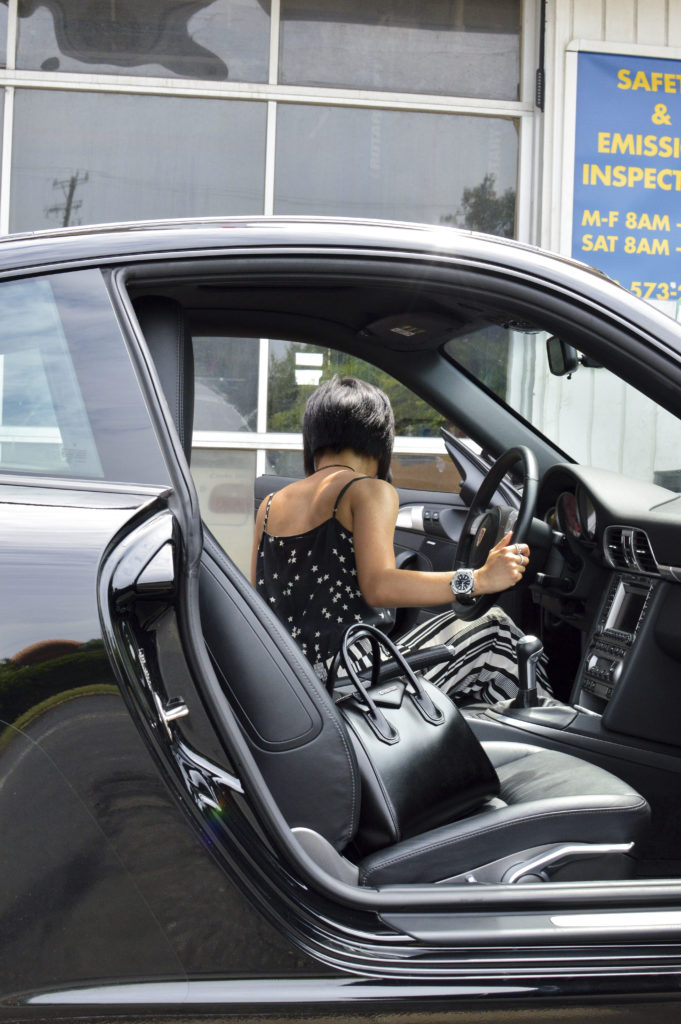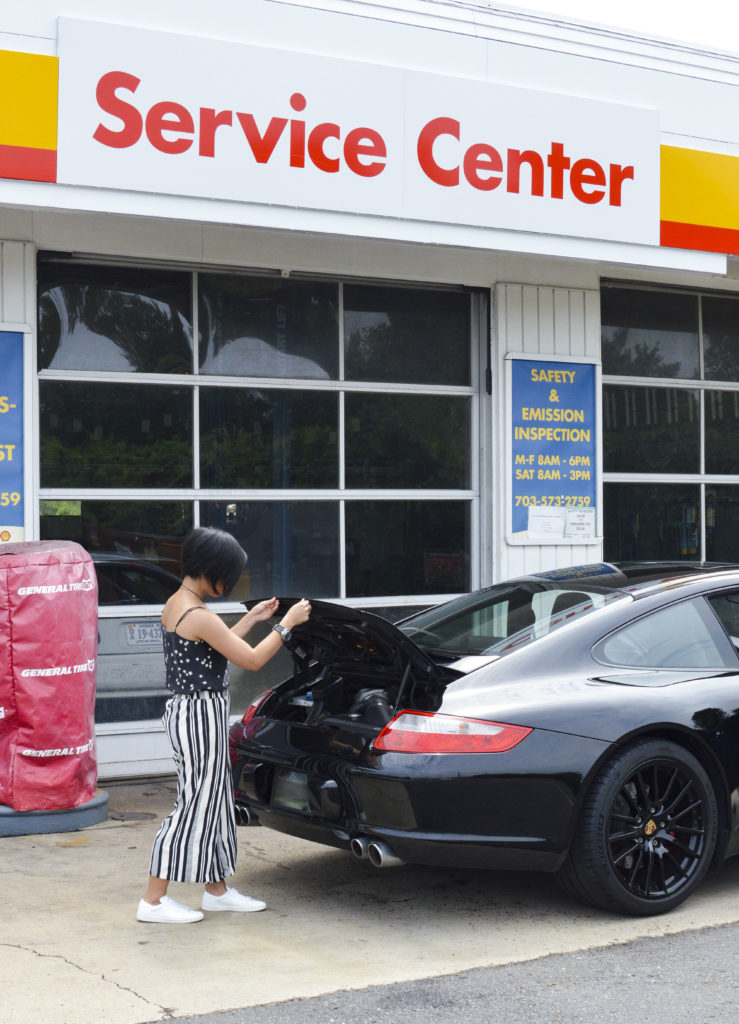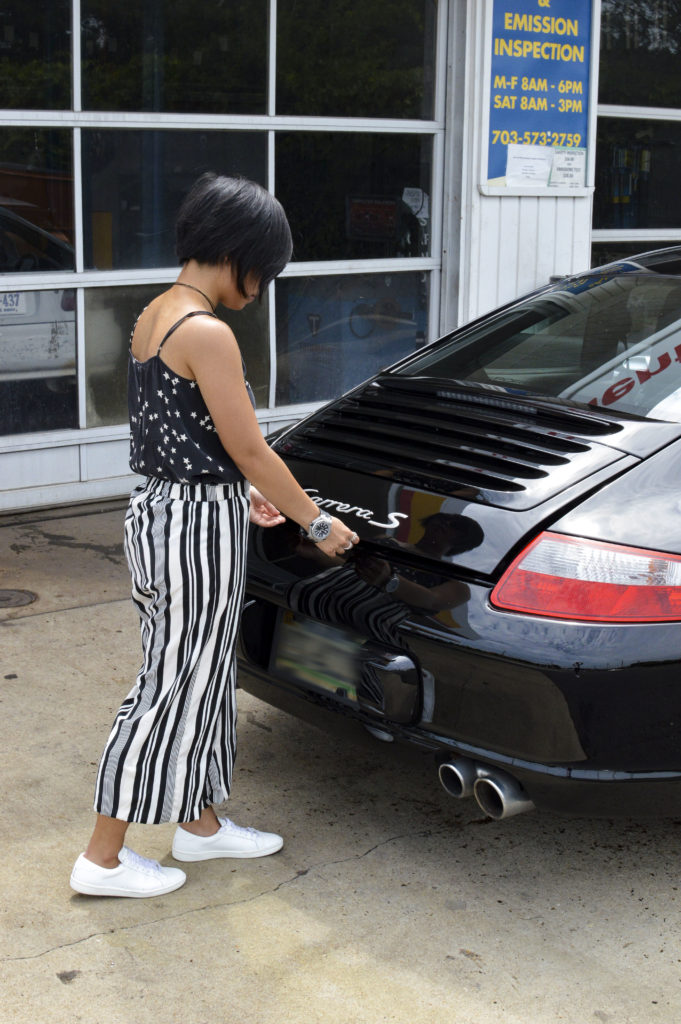 If you're looking for sophisticated, not to mention fast and powerful ride, give a Porsche 911 Carrera S a spin! I think it's a winner in my list!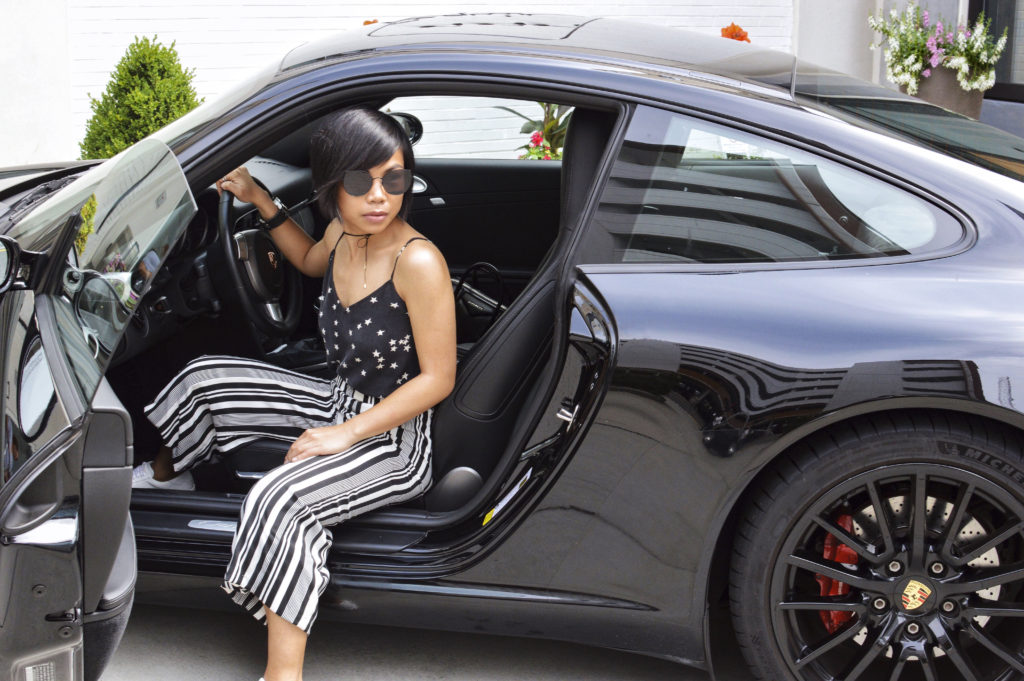 Thanks for reading!
Outfit details:
Star cami – Equipment
Sneakers – Saint Laurent
Sunglasses – Gentlemonter x Song of Style
Watch – Audemars Piguet
Bag – Givenchy
Special thanks to big bro and letting me shoot with this gorgeous Porsche 911 Carrera S