The Holidays are coming up. Are you prepped for post-clean up?
Its that time of year again! The holidays are soon upon us with Thanksgiving kicking in next week. I'm definitely looking forward to spending some time with family and relaxing for a bit. I'm especially excited to see what my dad (aka the gourmet chef of our household) has listed on our Thanksgiving menu. As a family not originally from the US, we celebrate this holiday a little differently and have our own tradition of doing surf-and-turf (Read: lobster and lamb – yum!).
While I'm definitely looking forward to this year's rendition of lobster and lamb, like most people, I don't feel the same exact way for the post-clean up. Because the holidays entail more heavy-duty washing, cleaning supplies like sponges take the blow and start to smell after use. I honestly hate being wasteful and immediately tossing these out, so this year I hope to prolong the "sponge-life" with the SpongeBath system.
The SpongeBath is the first and only dual-purpose sponge holder that stores and cleans your sponge. With a cleaning solution that's odorless, non-toxic (paraben-free), and eco-friendly, it cleans your sponge within 10 minutes and eliminates odors. I like that this system can keep your sponge clean and fresh for up to 2 months. It also has a simple and sleek design so it doesn't stick out or ruin the appeal of your kitchen décor.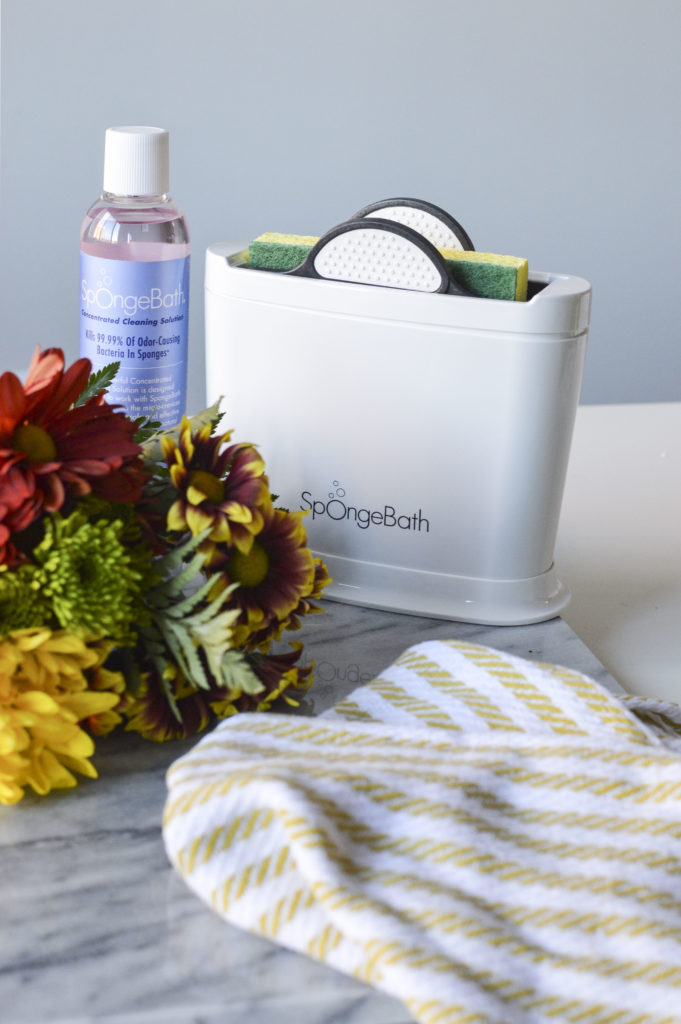 So far, my kitchen is odorless and clean since using the system. I'm eager to see how it fares over the next few weeks.
Thanks for reading and happy cleaning!