Enjoyed the fruits of the summer (aka Sunflowers!) at Mckee-Beshers  Wildlife Management area while wearing this white eyelet dress.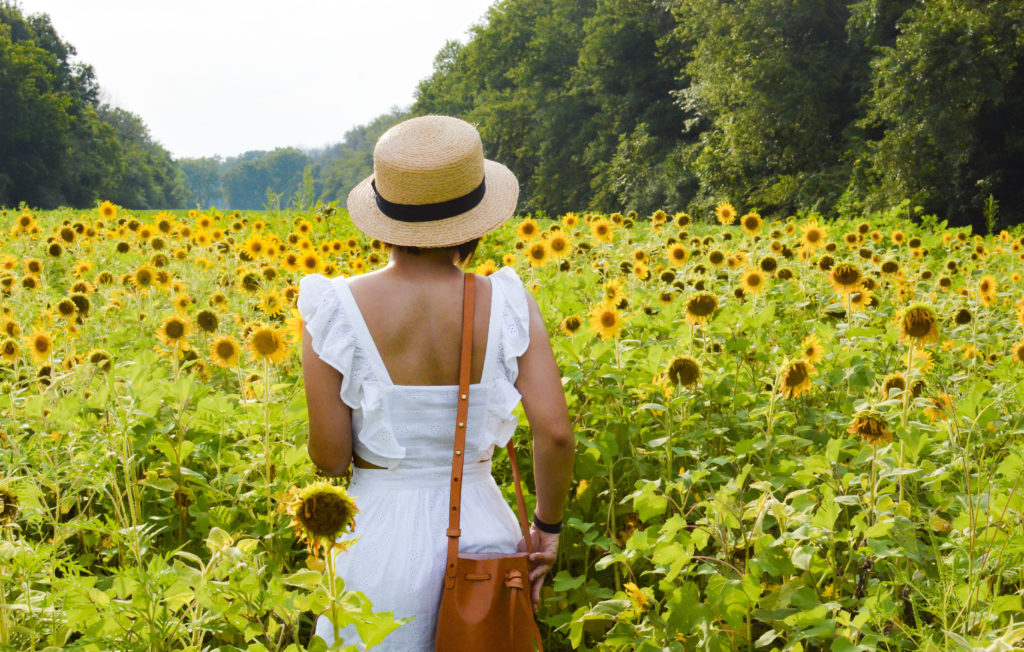 Summer is almost over and while I cant say I will miss the humidity (and occasional extreme heat), I will fondly look back on my visit to the McKee-Beshers Wildlife Managmenet Area. It's not often that you get to visit sunflower fields (30 acres worth!) in full bloom so I headed over to Poolesville, Maryland, which is about a 40-60 minute drive from DC. As you can imagine, the sunflower fields are quite expansive. I ended up going to one of the fields with relatively smaller sized sunflowers but still had fun walking through the sea of yellow.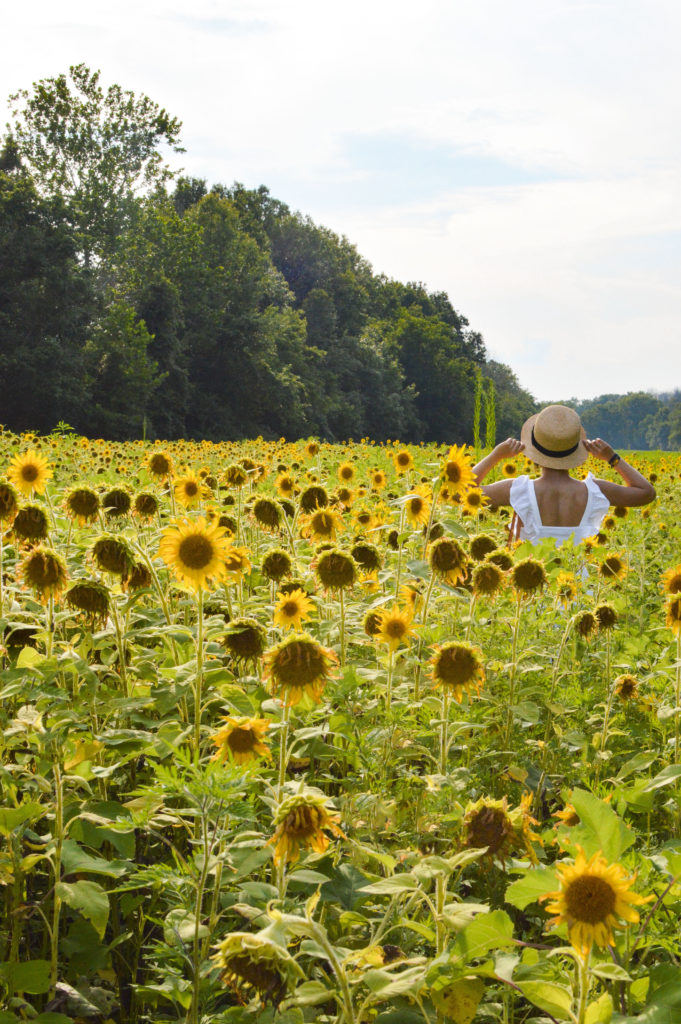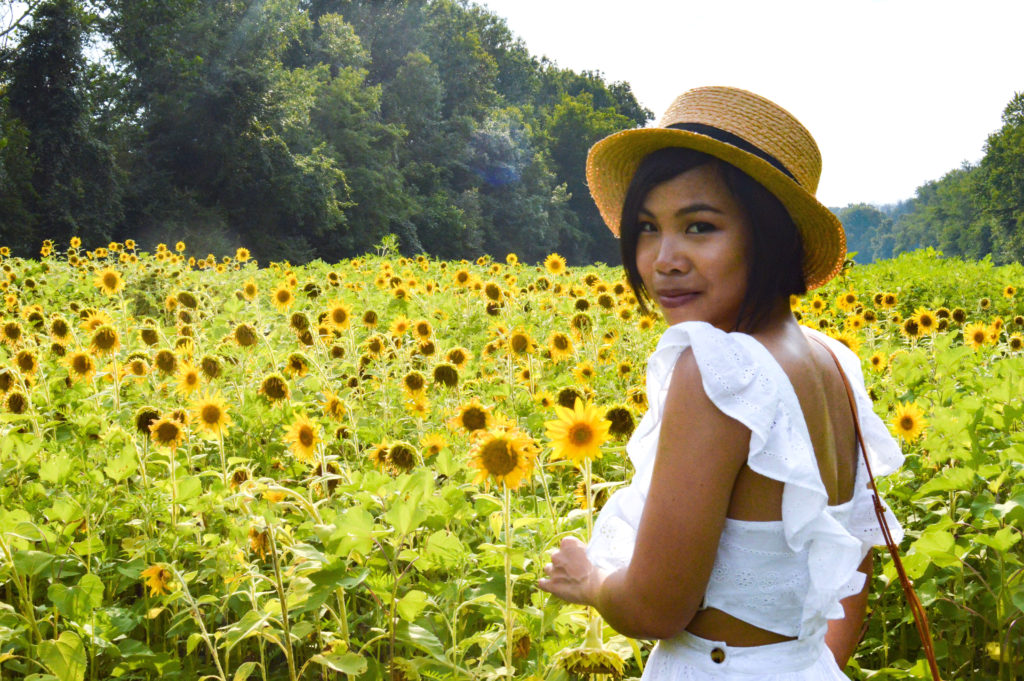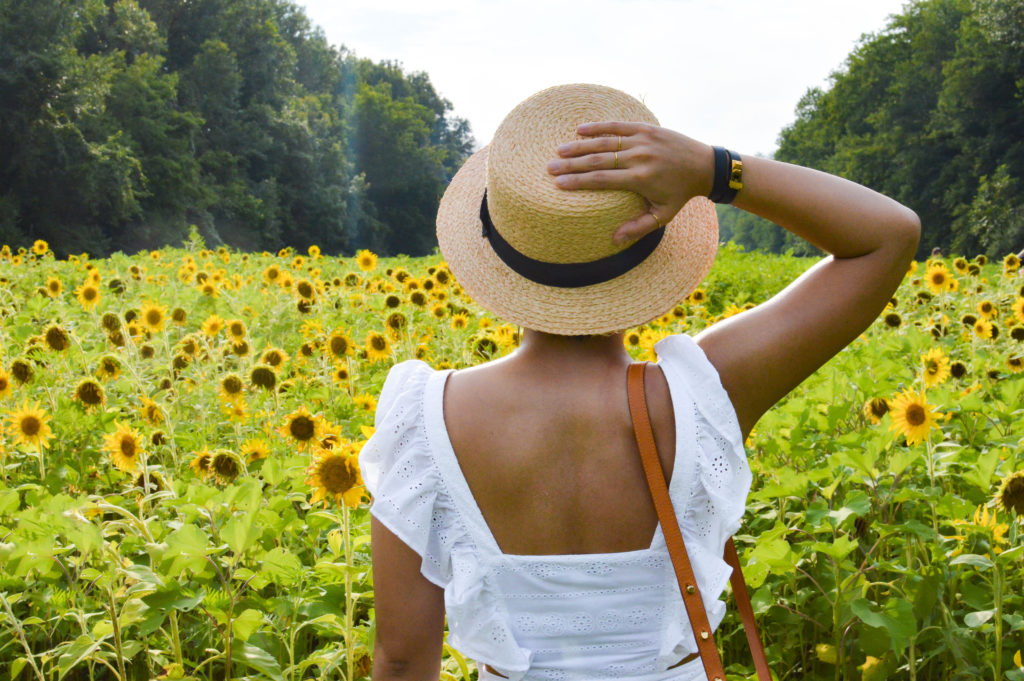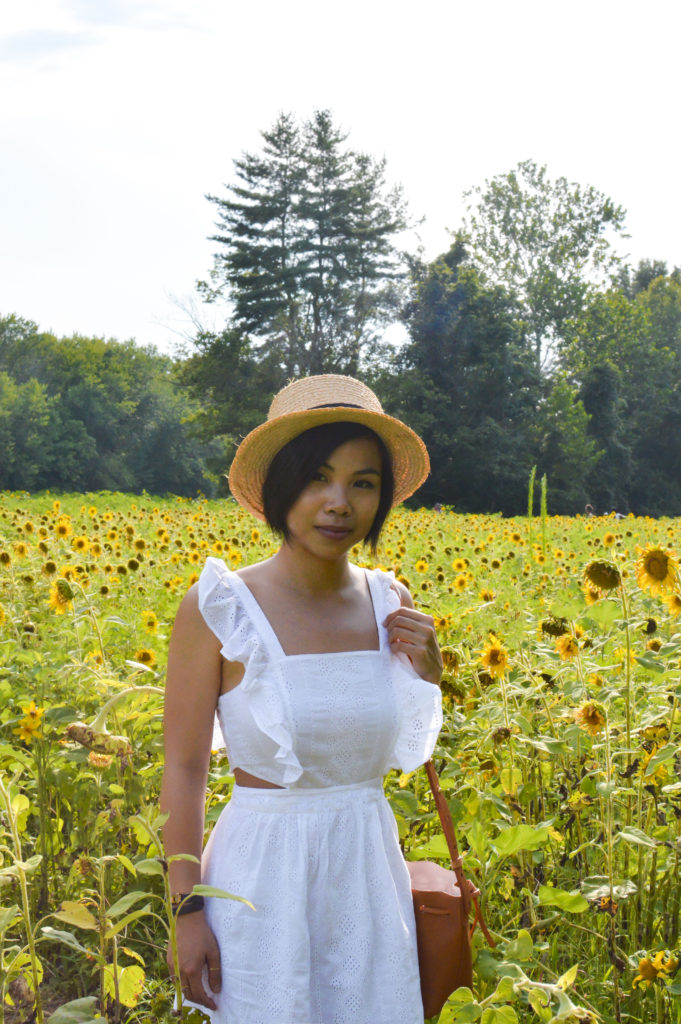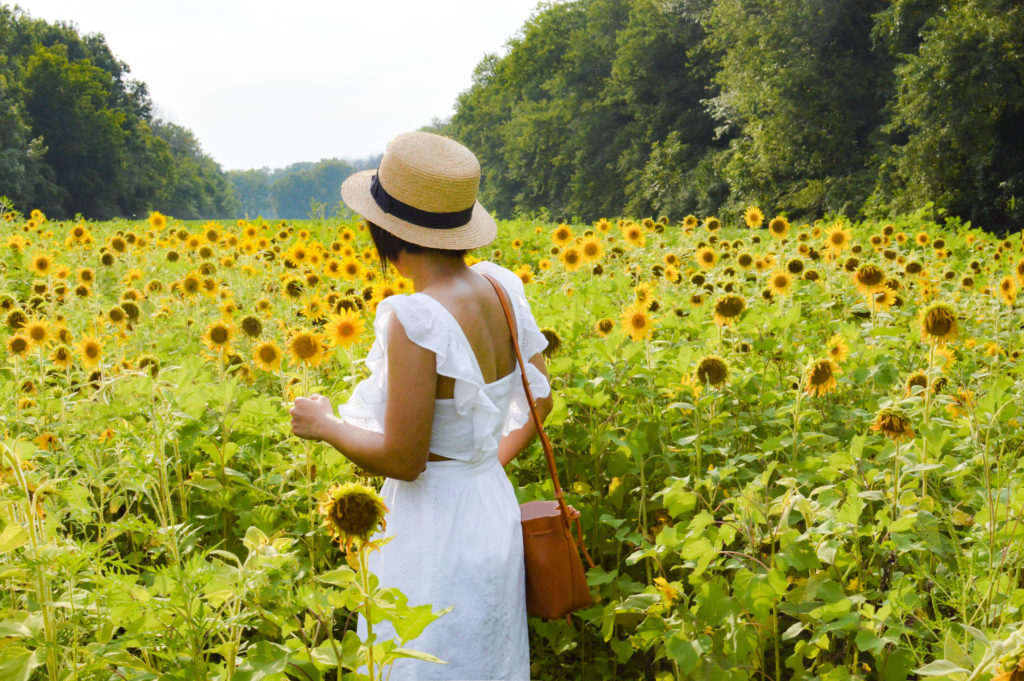 With sunflowers having the natural ability to cheer you up and smile, it only makes sense to wear something sweet with an airy feel. I chose this white eyelet dress, which has such pretty details – from the soft ruffles to the contrasting side buttons. I especially like the subtle side cutouts that are perfect for additional breathing room, especially for a very humid day (like when this was pictured!). While I would not recommend wearing this in a sunflower field, I paired it with some brown sandals and topped it off with my go-to summer hat.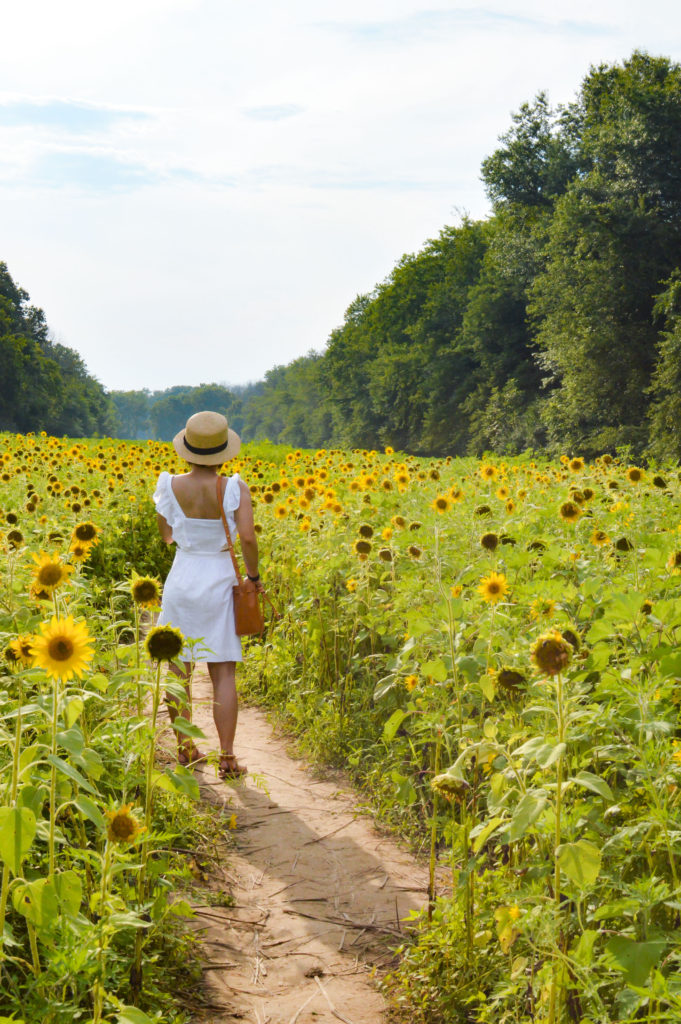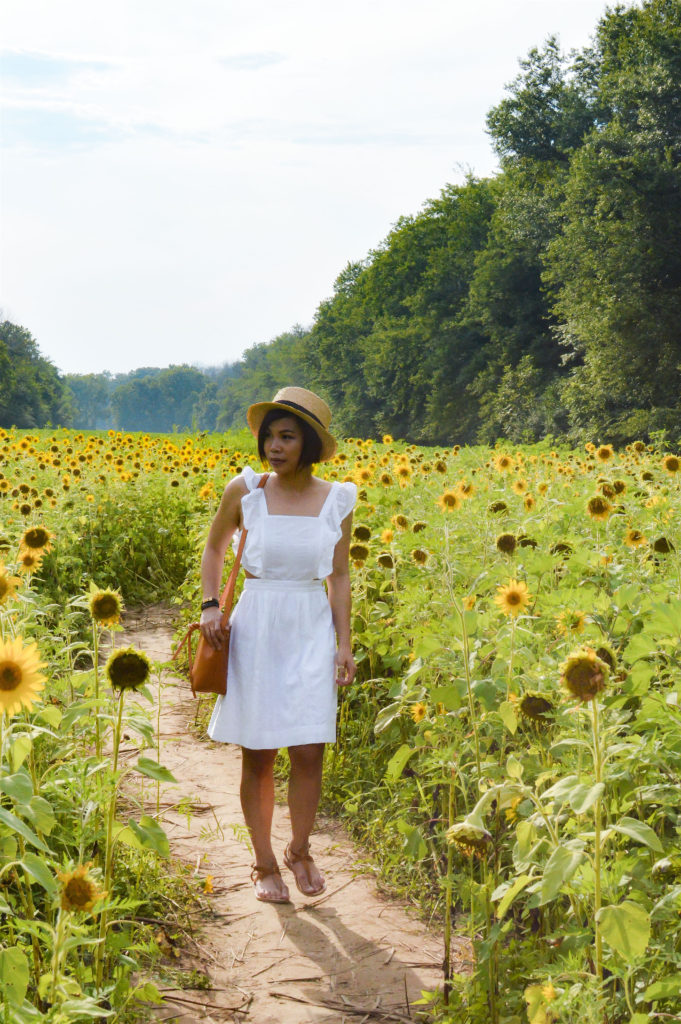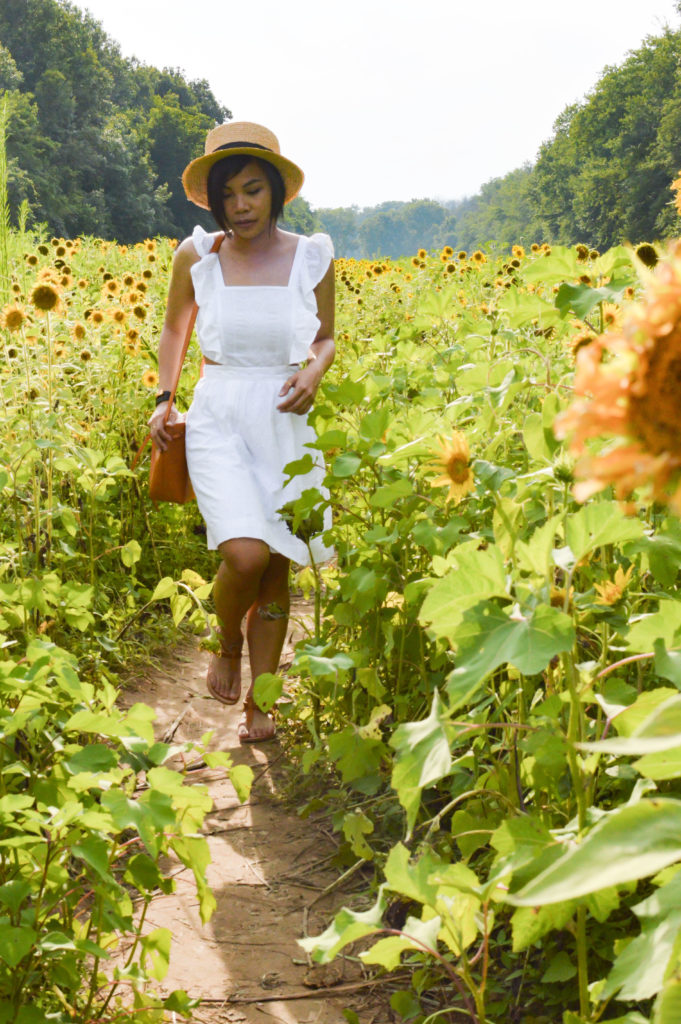 If you plan on visiting sunflower fields, make sure to wear pants and close-toed shoes and to also bring water, bug spray, and sunblock. Expect there to be a lot of bees flying around but don't be alarmed – they're mostly slow to move around and drunk from all that nectar.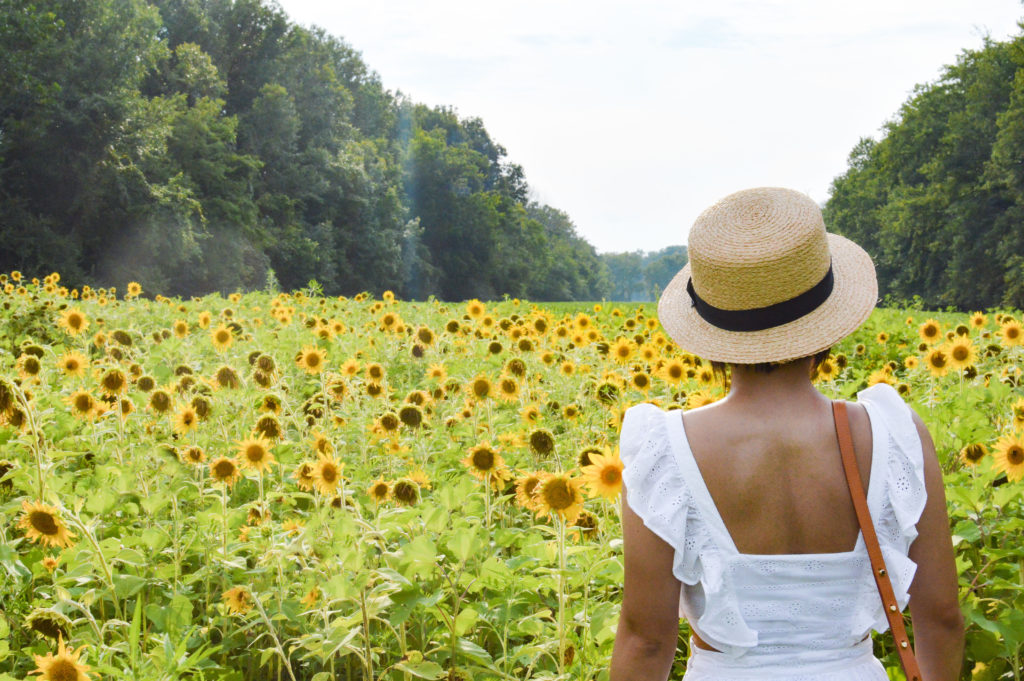 Thanks for reading!
Outfit Details:
Eyelet dress – Madewell
Boater hat – Sole Society
Sandals – K. Jacques St. Tropez
Bag – Mansur Gavriel
Bracelet – Hermes
Rings – Gorjana
Photos taken by my talented sister, Athena
SaveSave
SaveSaveSaveSave
SaveSave
SaveSave
SaveSave