Time to get into the spirit! I'm kicking it off the holiday looks with a knit off shoulder top and fun vintage skirt.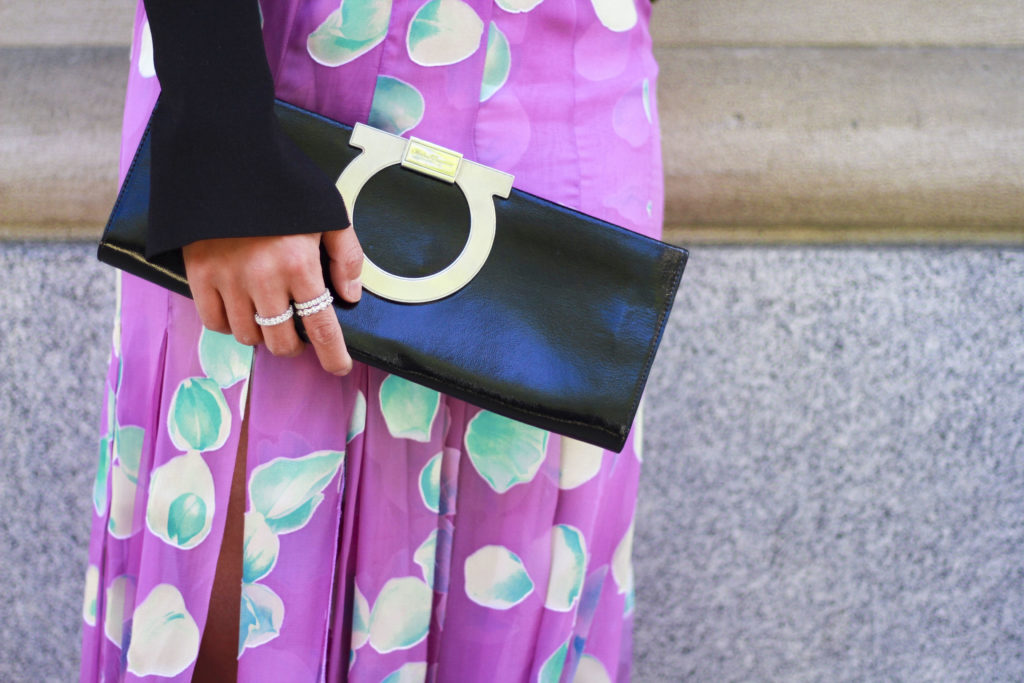 Hello, December! The leaves have fallen, the temperature has dropped, and now I can finally start playing Christmas music. We've got a few more weeks till the year comes to an end but not without some holiday parties to go off with a bang.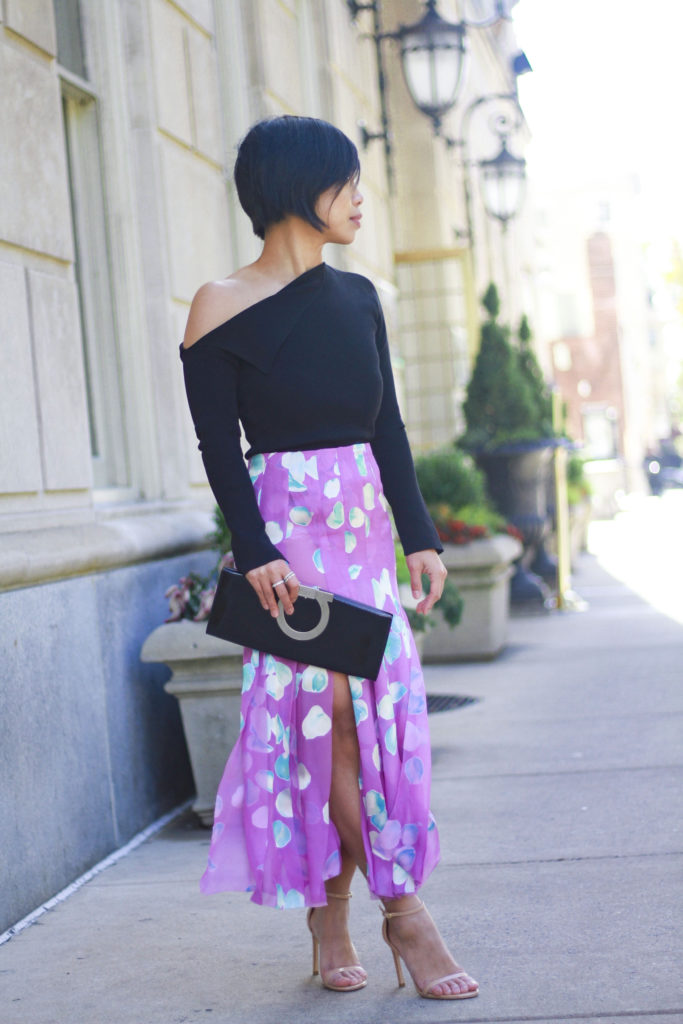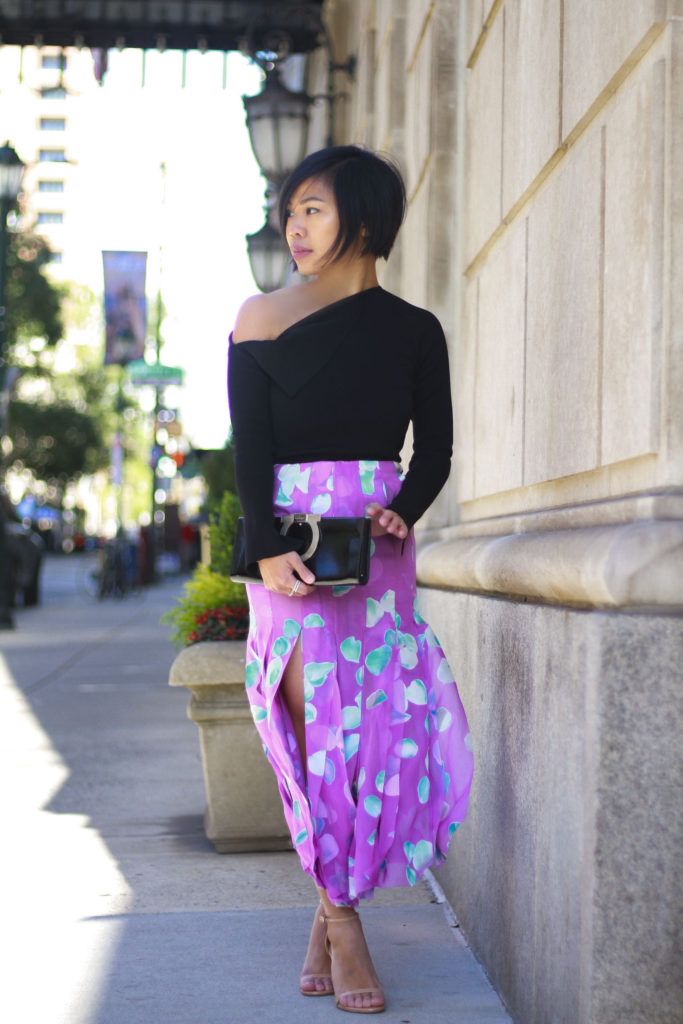 Dressing up for the holidays this time of year can cause a lot of excitement with all the sparkles and sequins but also a bit of anxiety with not knowing if you're dressed warm enough. A cocktail dress and pumps or boots with tights is always a safe bet and you can jazz that up with a fur coat. There's also the other option to go with a satin or velvet suit with a metal clutch – very simple but high impact!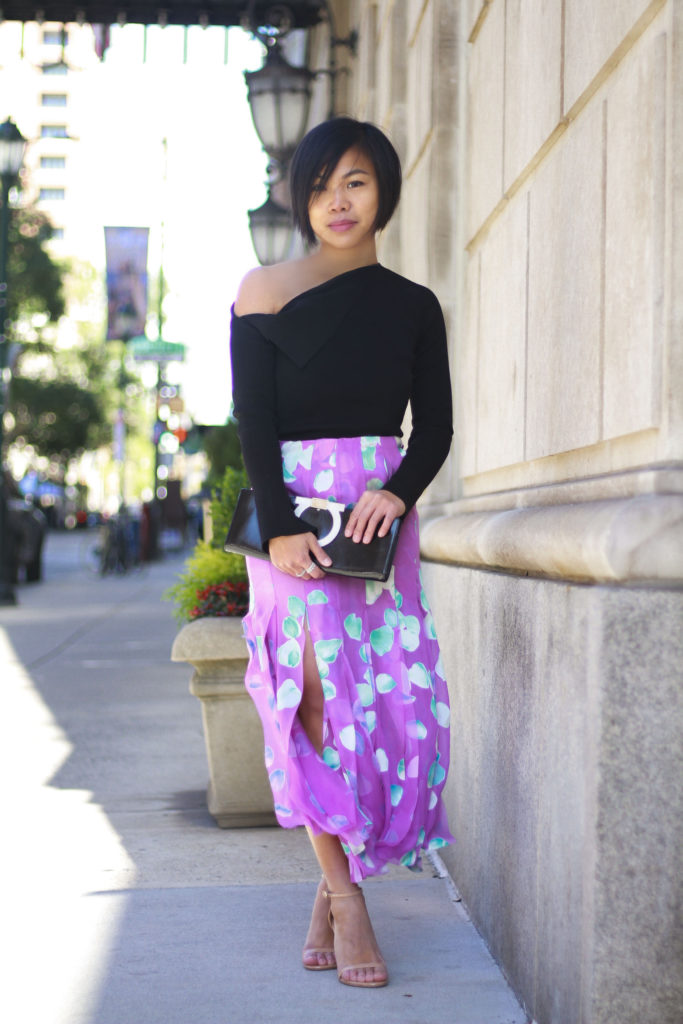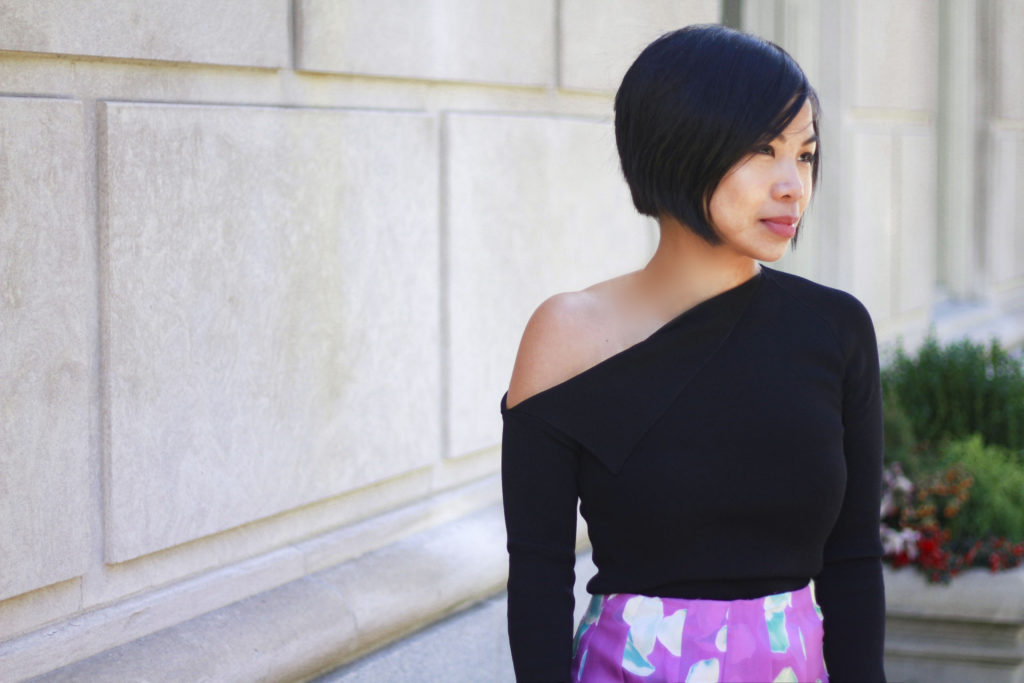 For this look, I went with pieces that provided just the right amount of coverage with a bit of skin peeking through. I love off-shoulder pieces and this long sleeved knit top is no exception. It's made of heavier material, which is perfect for this winter season, and it has gorgeous details like the slit bell-sleeves. This fitted top pairs nicely with this flowy vintage Ungaro skirt. I love how the skirt splits into individual strips towards the end – it definitely adds an extra bit of flair!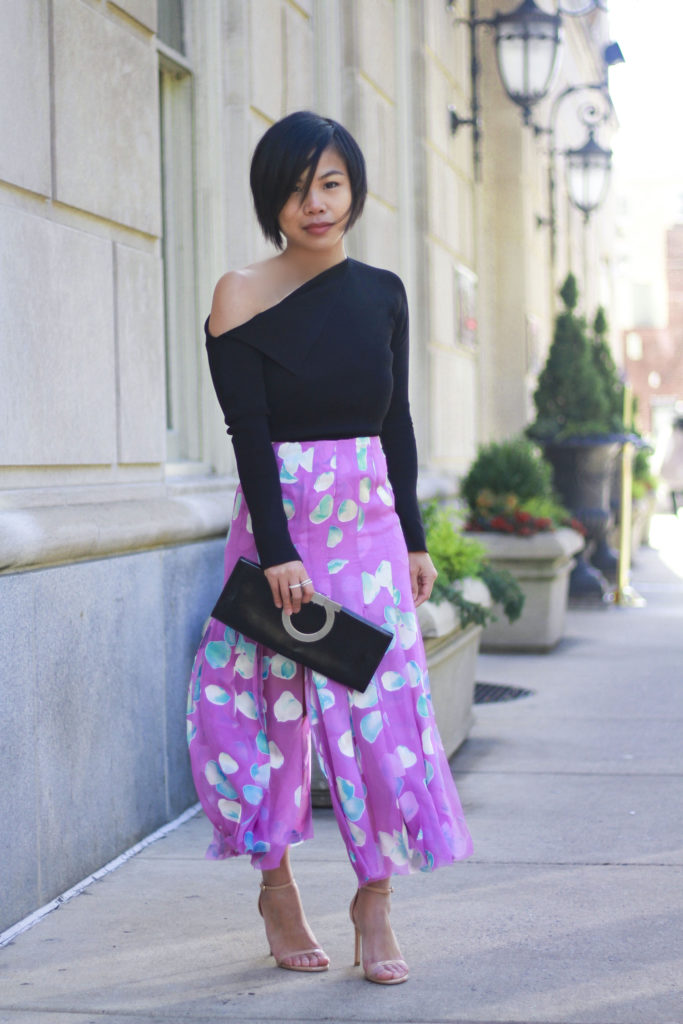 This month, I hope you have fun finding holiday party looks that are fabulous and interesting. Tis the season!
Photos taken by Cherry Li
SaveSave
SaveSave