Explored the old walled city of Manila that is Intramuros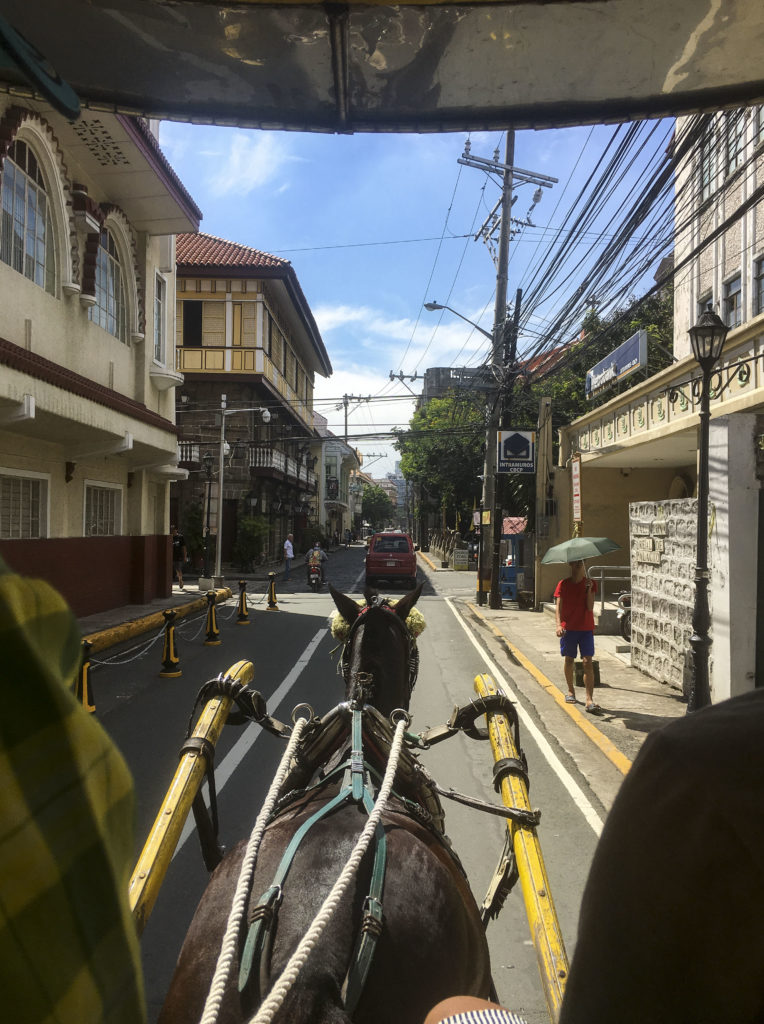 It's always nice to come home. It's been a few years since I've been to Manila and already the city has drastically changed. While I am not a fan of the horrendous traffic (i.e. what used to take 30 minutes to get to, now takes 2 hours!), I am a fan of revisiting places where Philippine history is still apparent. Although Filipinos were colonized by the Spaniards for 300 years, not much remains (other than our Spanish surnames). Intramuros is the only district of Manila where a lot of our Spanish-era influences are still intact.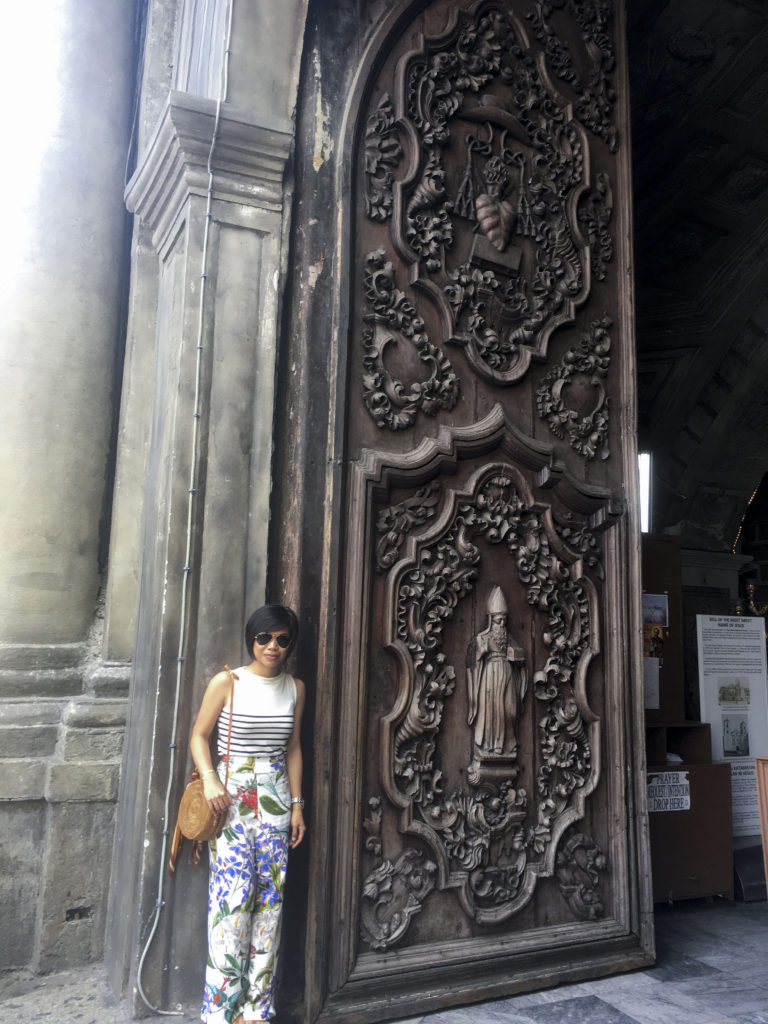 Known as the 'Walled City,' this was the center of everything from government and political power to religion and education. Until 1945, however, during the Battle of Manila,  the district was devastated when Filipino and American forces fought against the Japanese Imperial Army that infiltrated the area; a lot of universities, churches, and government buildings were destroyed. Since then, a lot of restoration efforts have gone underway.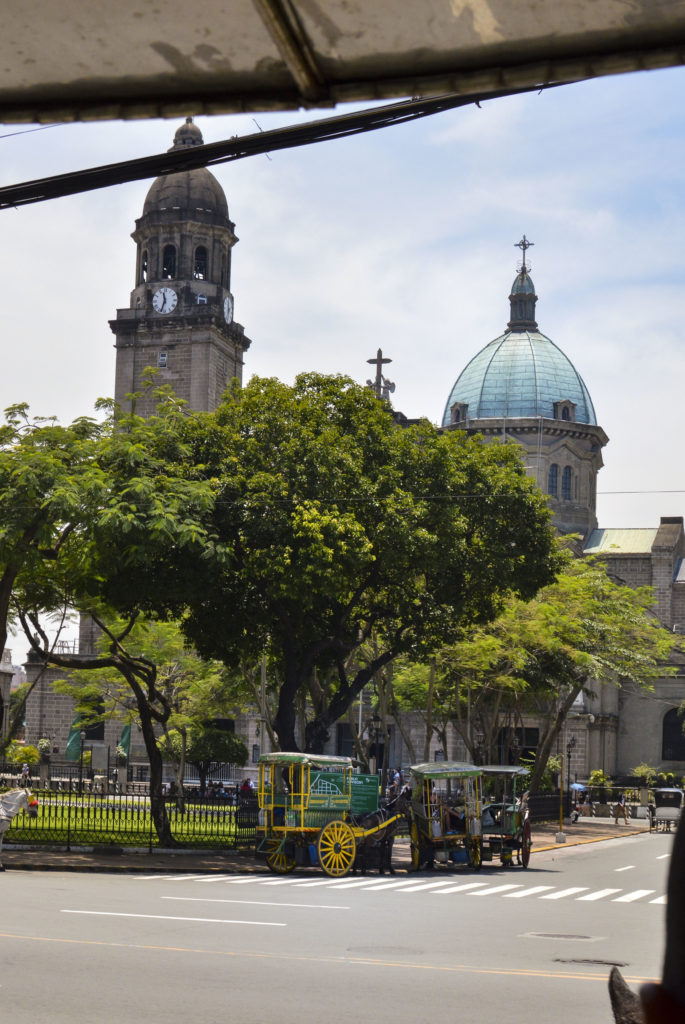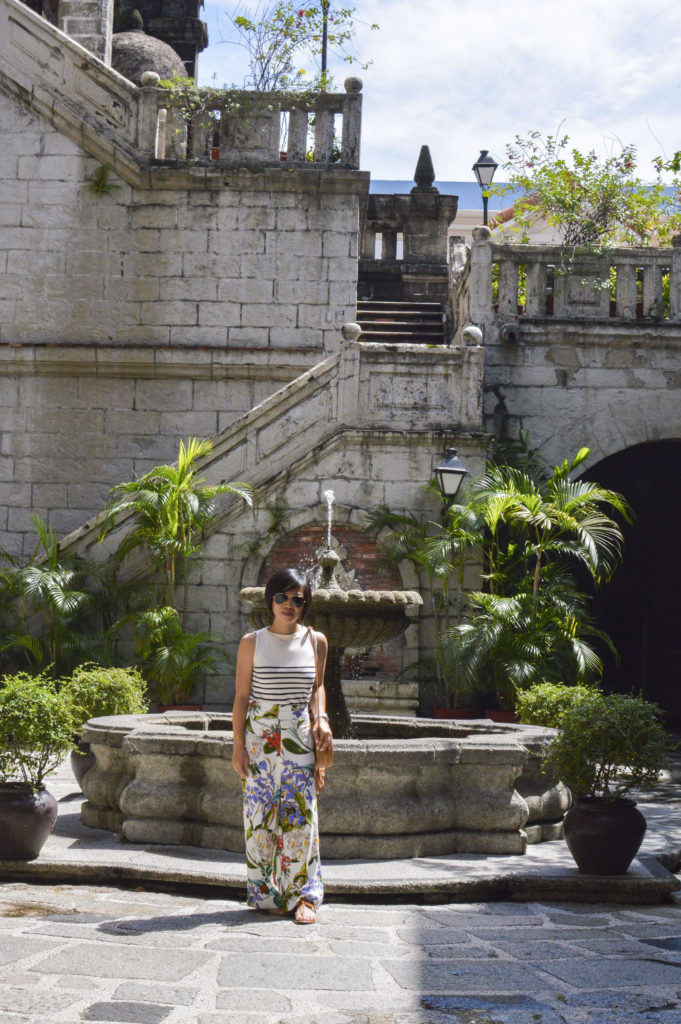 Today, Intramuros, specifically Fort Santiago, is a National Historic Landmark. One of its churches, San Agustin Church is a UNESCO World Heritage site under the Baroque Churches of the Philippines. The district is well maintained and has become a popular tourist destination. I especially like that it has had minimal commercialization.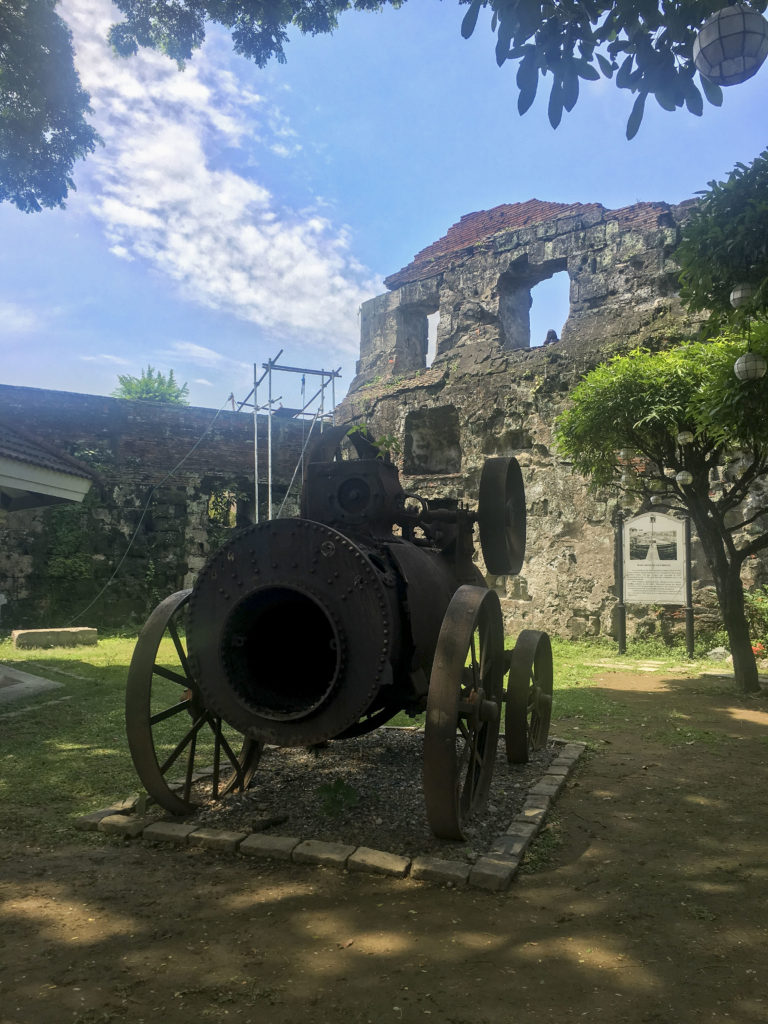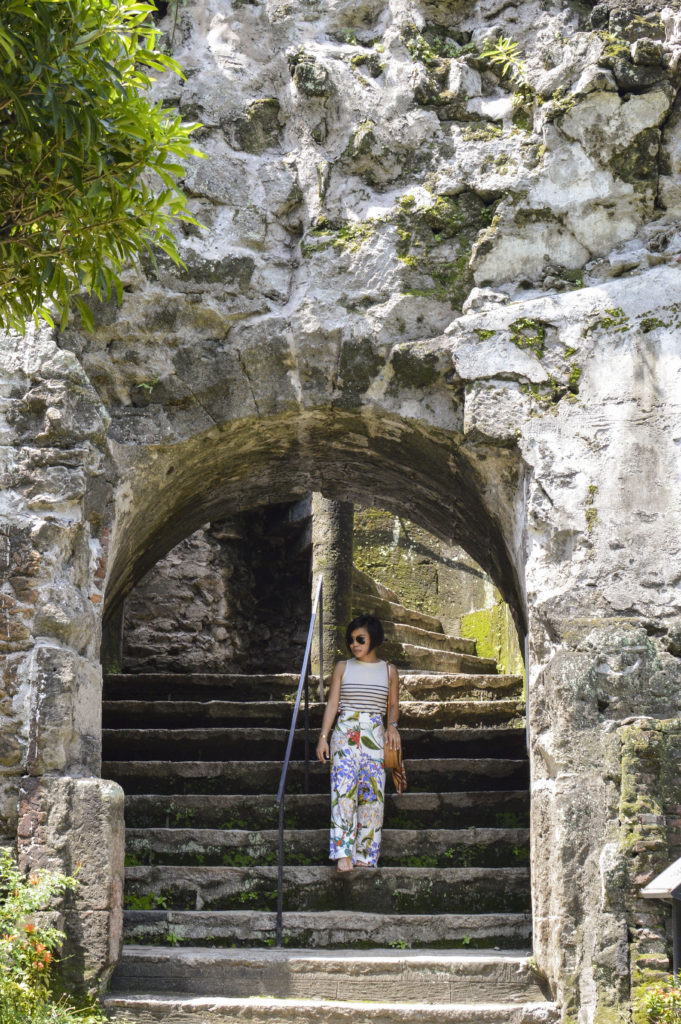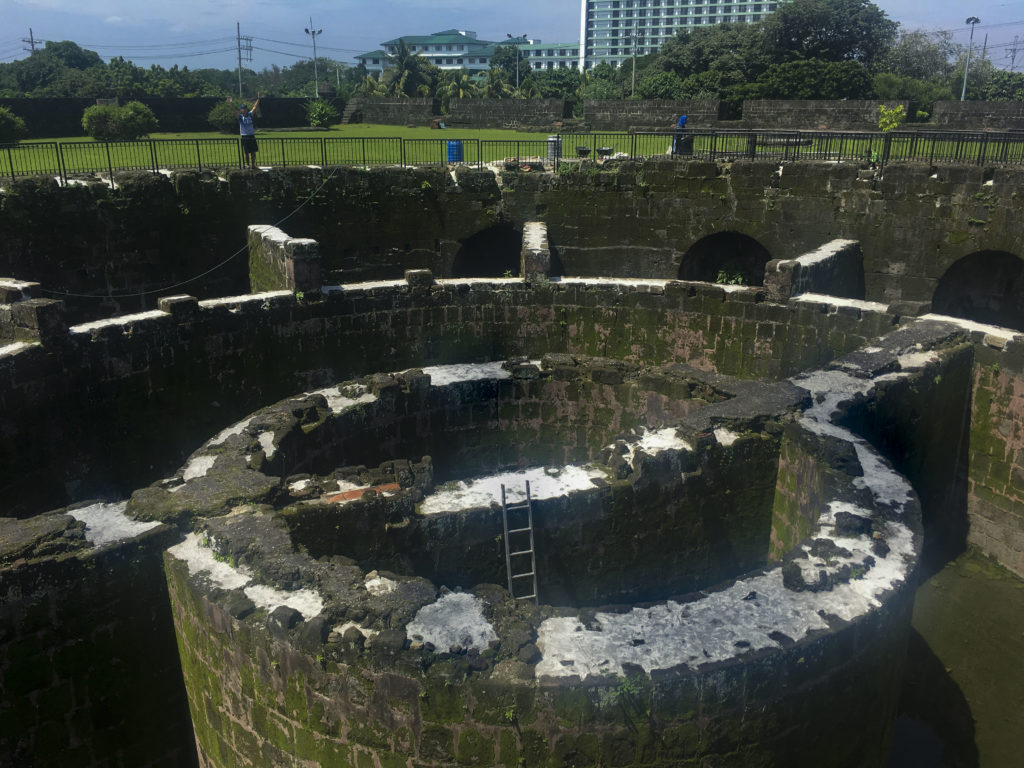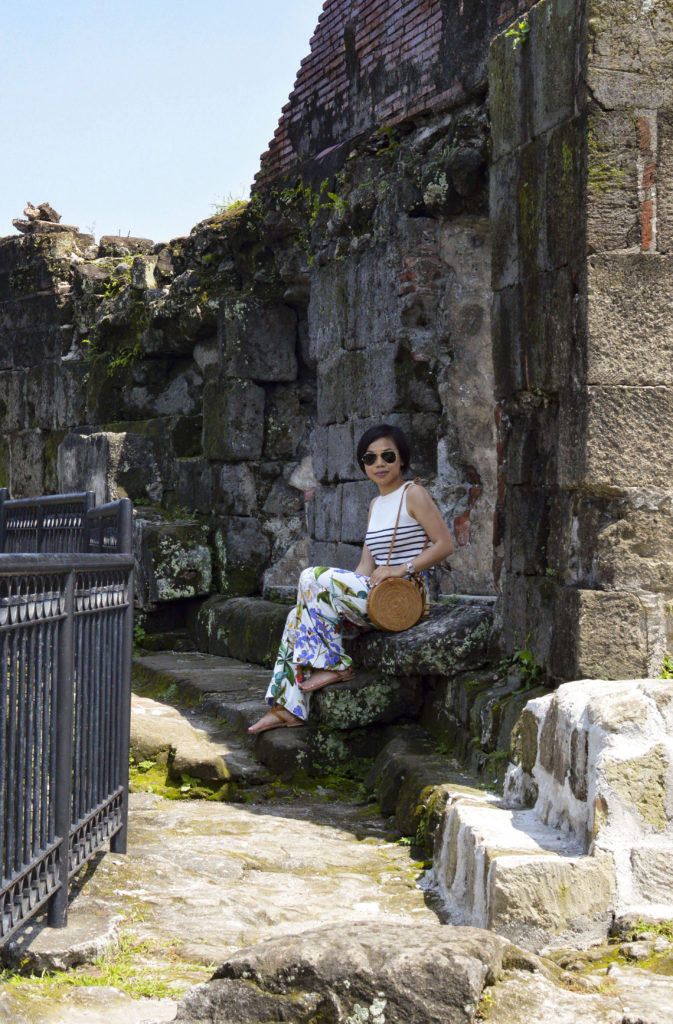 Naturally when visiting such a historic location in the tropics, I gravitated towards a vintage-inspired look, showcasing this round straw bag, which is perfect for warmer weather. Circle bags have been all over the fashion scene lately. The shape is reminiscent of circular vintage luggage and, this style in particular, has had a long history of approval from fashion icons, including the likes of Jane Birkin. To keep the look interesting, I've paired this bag with a mix of prints including a floral pair of high-waisted trousers and a sleeveless striped top. I don't think one can go wrong wearing this bag. It has so much cool-girl appeal.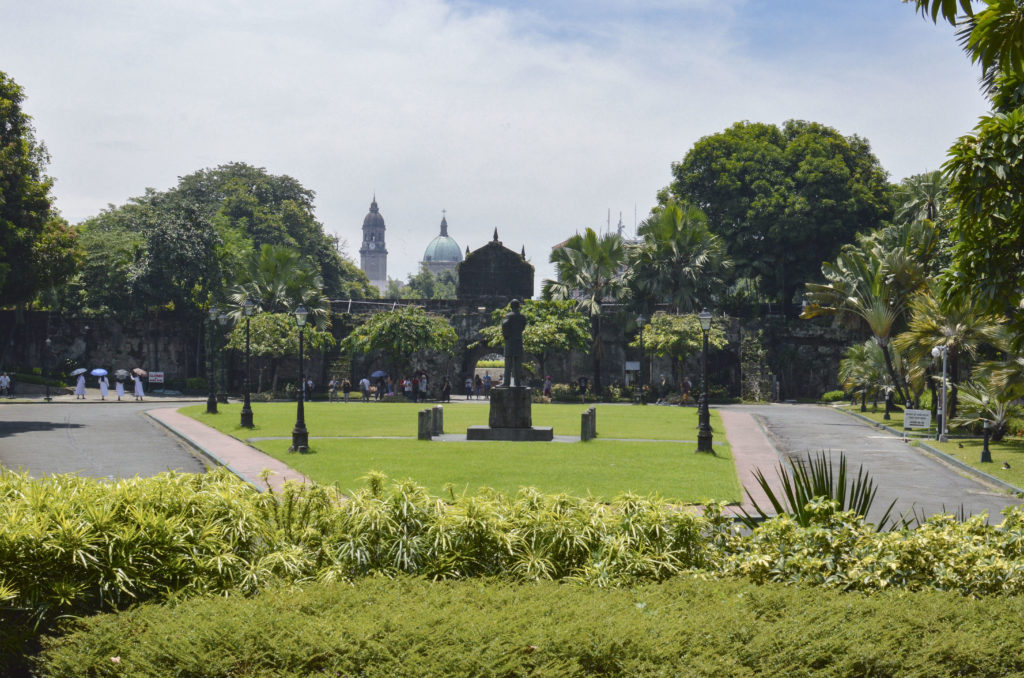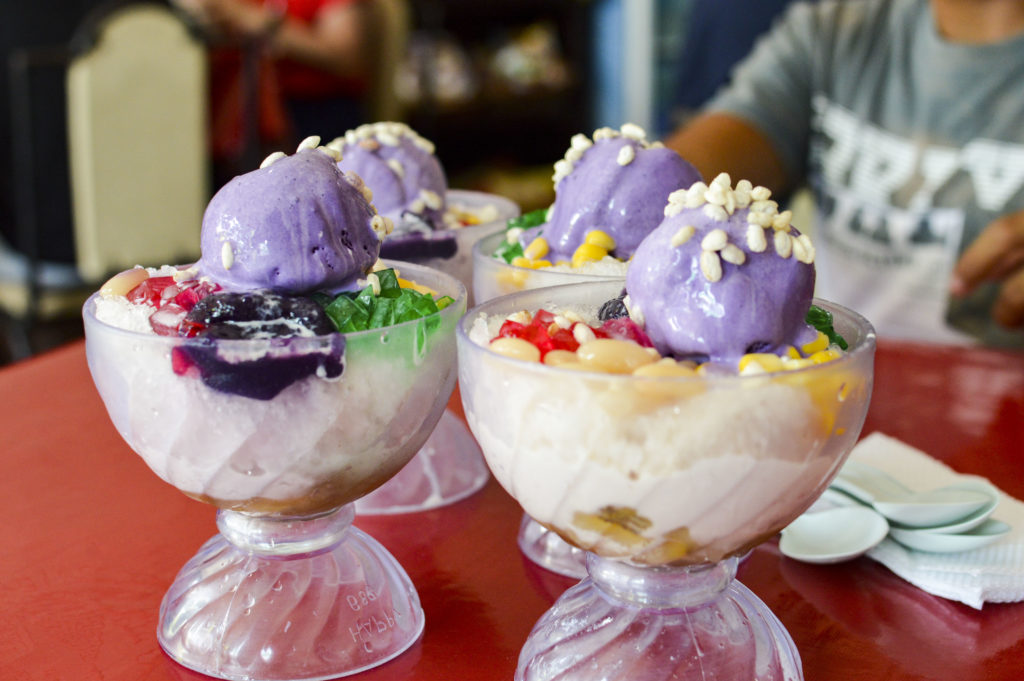 If you're planning to visit Manila, be sure to visit Intramuros via calesa (horse-drawn carriages)! See it the old-fashioned way.
Thanks for reading!
SaveSave
SaveSave