My obsession over stars continues with this Madewell star print silk shirt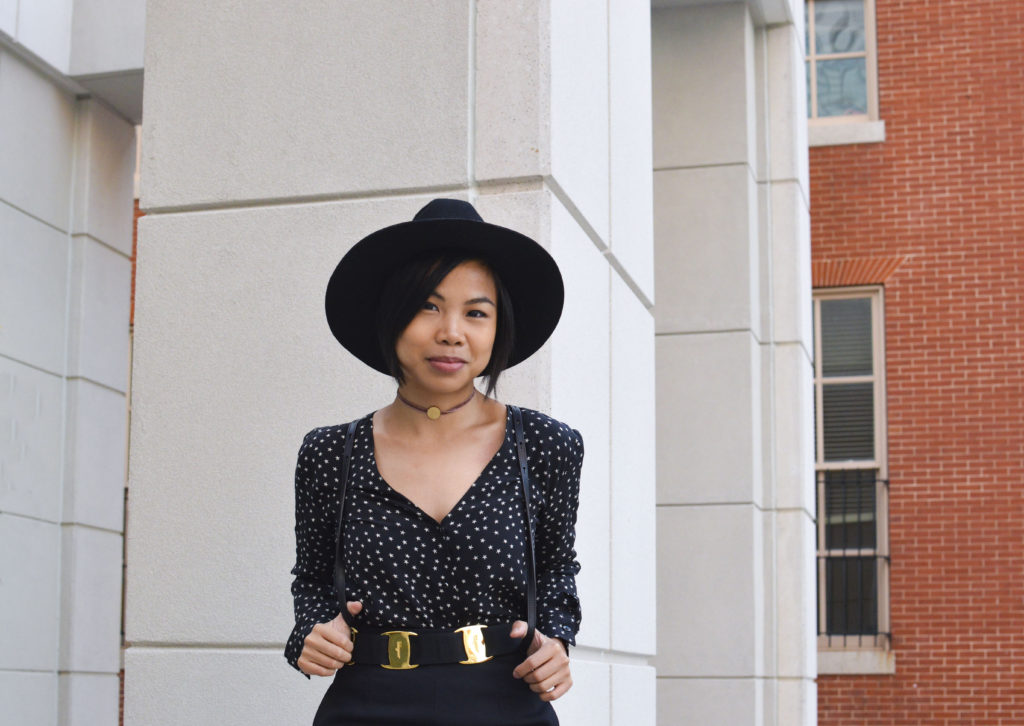 I've been obsessed with star printed shirts for quite some time now. I initially thought leopard print was my go-to print but evidence suggests otherwise (you can see some of my "star looks" here and here). A handful of brands have stars printed or sewn in on their clothing and accessories as mainstays (Givenchy and Saint Laurent, for instance) and recently, stores like Madewell have followed suit with star prints all over their shirts, sweaters, scarves, and even earrings (I am eyeing this one).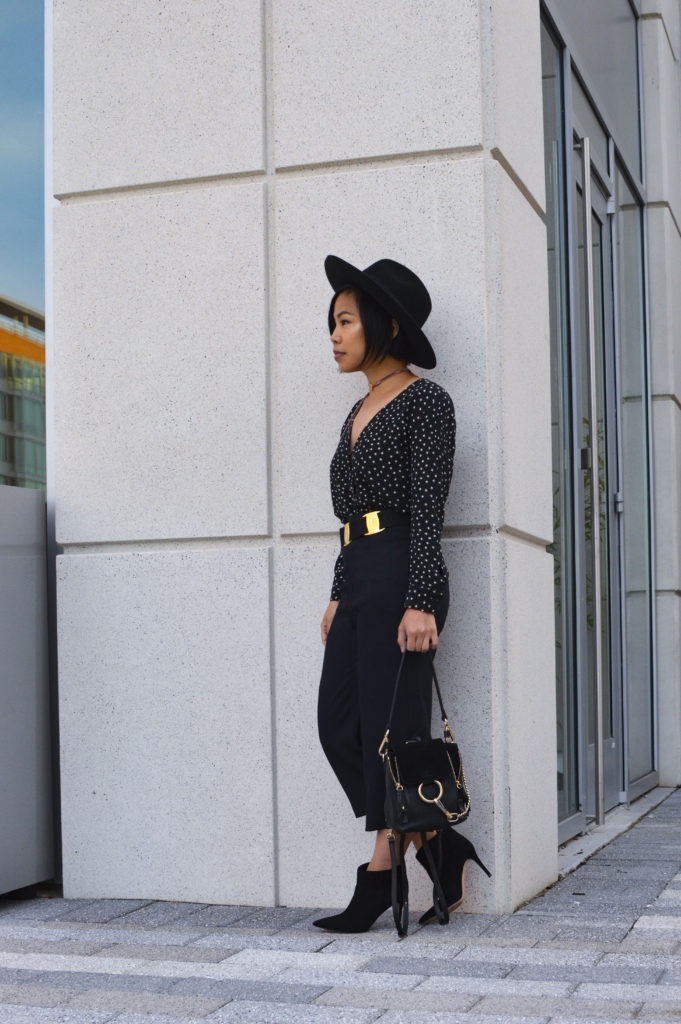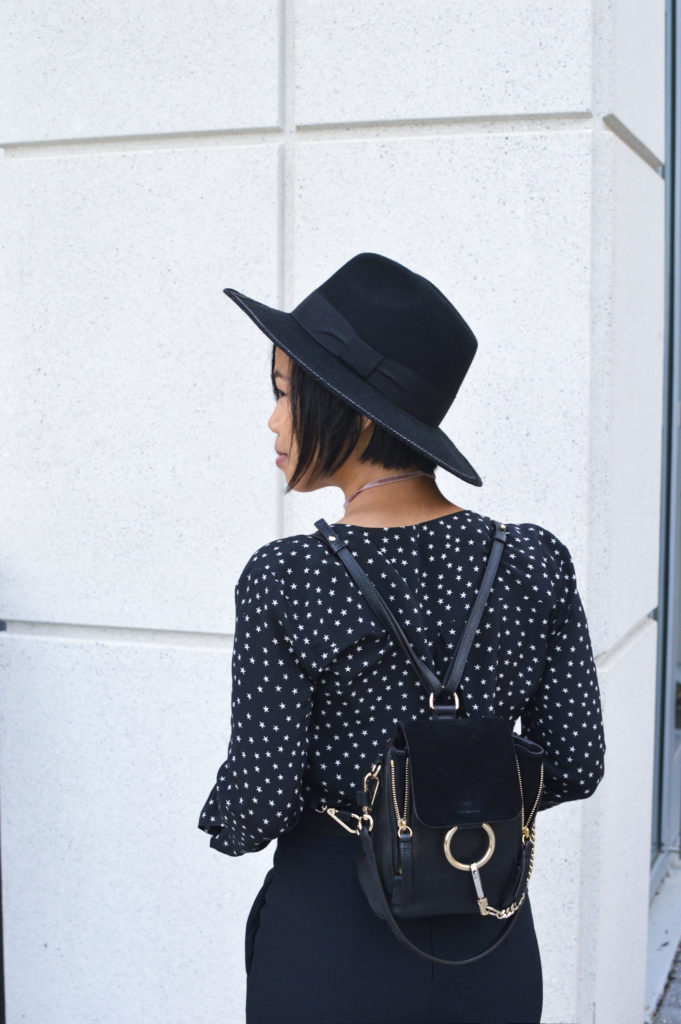 I recently got this gorgeous black and white star print silk shirt from Madewell. The v-neck cut is very flattering (hello, collarbone!) and this can easily be worn from day to night. The shirt originally had ties at the very end of the sleeves, which I thought was cute but I had it taken off since I thought too much was already going on with the print. I did, however, have my seamstress save the ties and convert it to a scarf – more on that soon!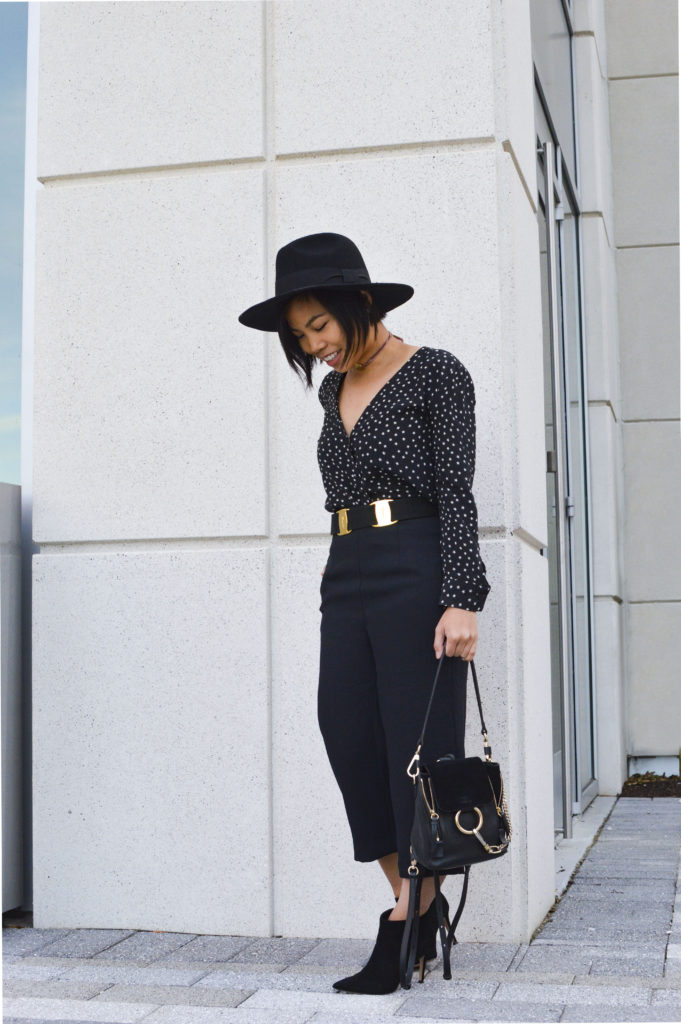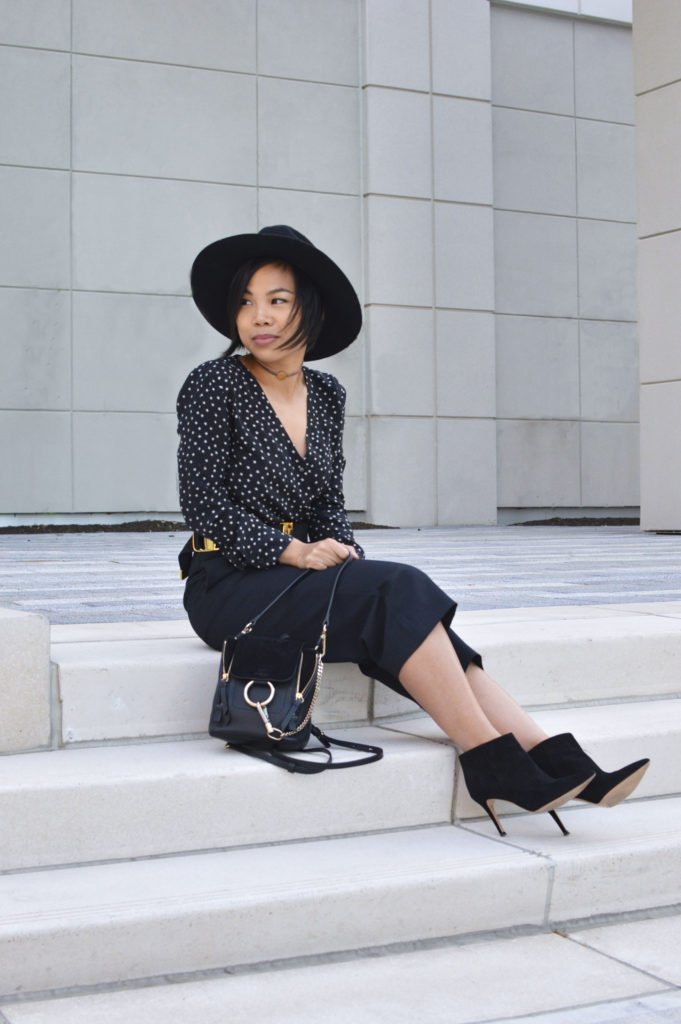 With most prints, I like to let it shine in any look so I've paired it with black colored clothing and accessories with metal accents. To break the monotony in color, I added this mauve velvet choker as a finishing touch.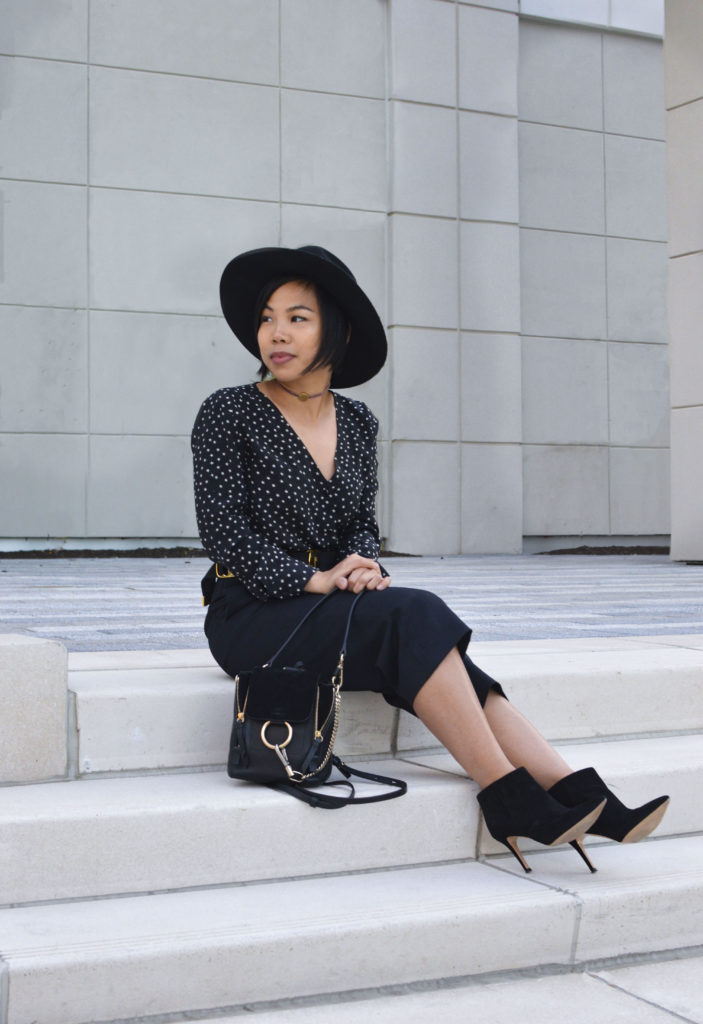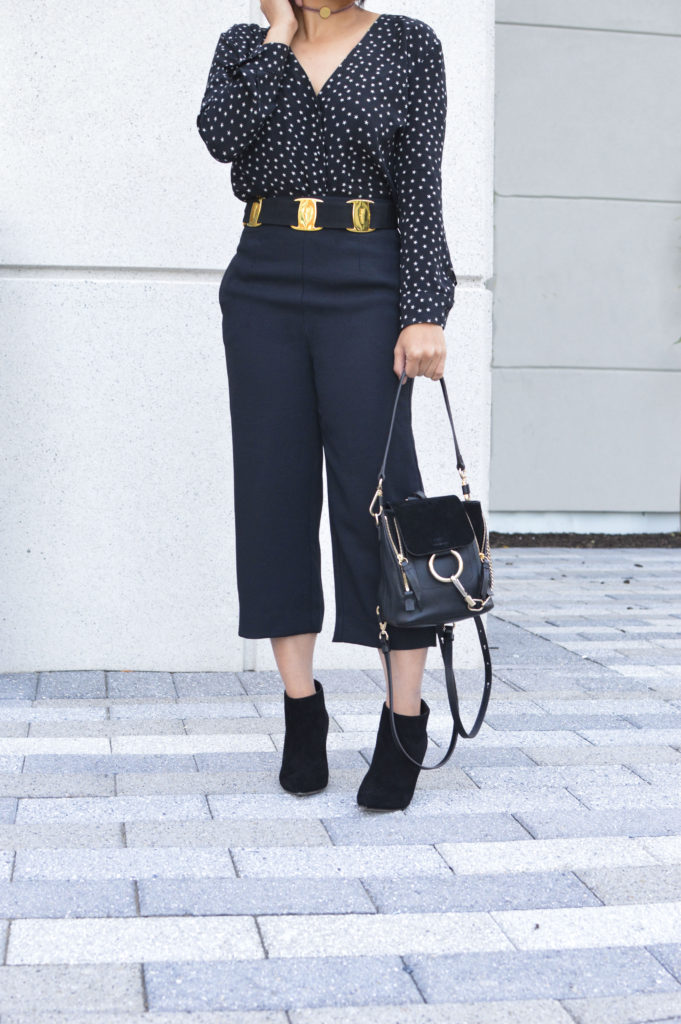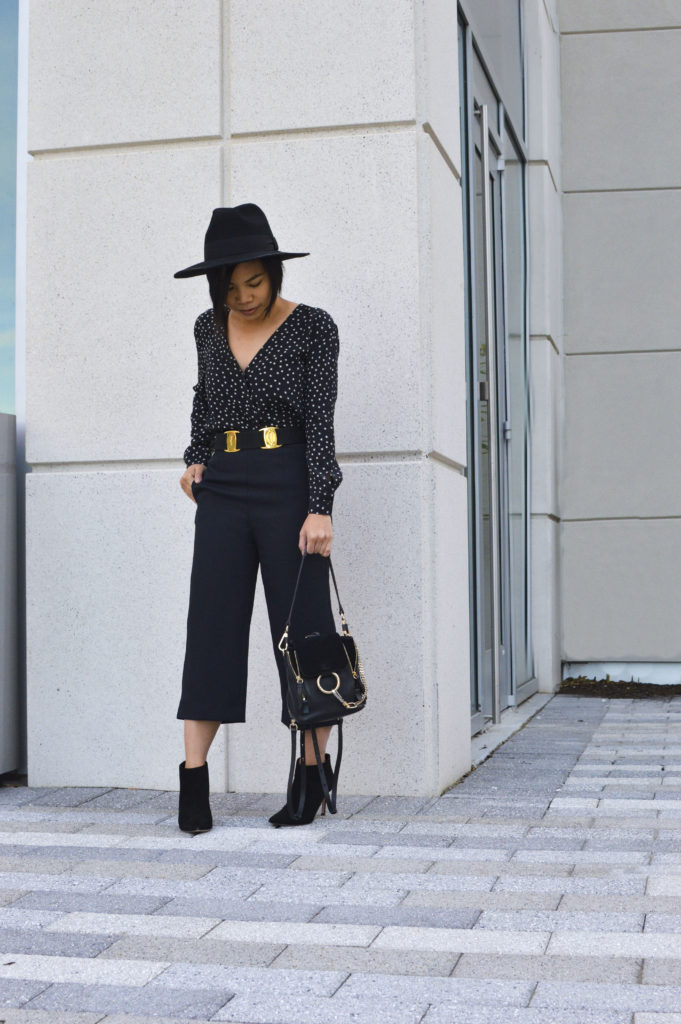 If you like this look as much as I do, Madewell is currently having a sale (everything is 25% off), which includes this star print silk shirt and velvet choker. I've also included a few similar items from this look below that can be found at Shopbop, where everything is up to 30% off.
Thanks for reading and happy shopping!