Another staple styling move by tying a plaid button-up around the waist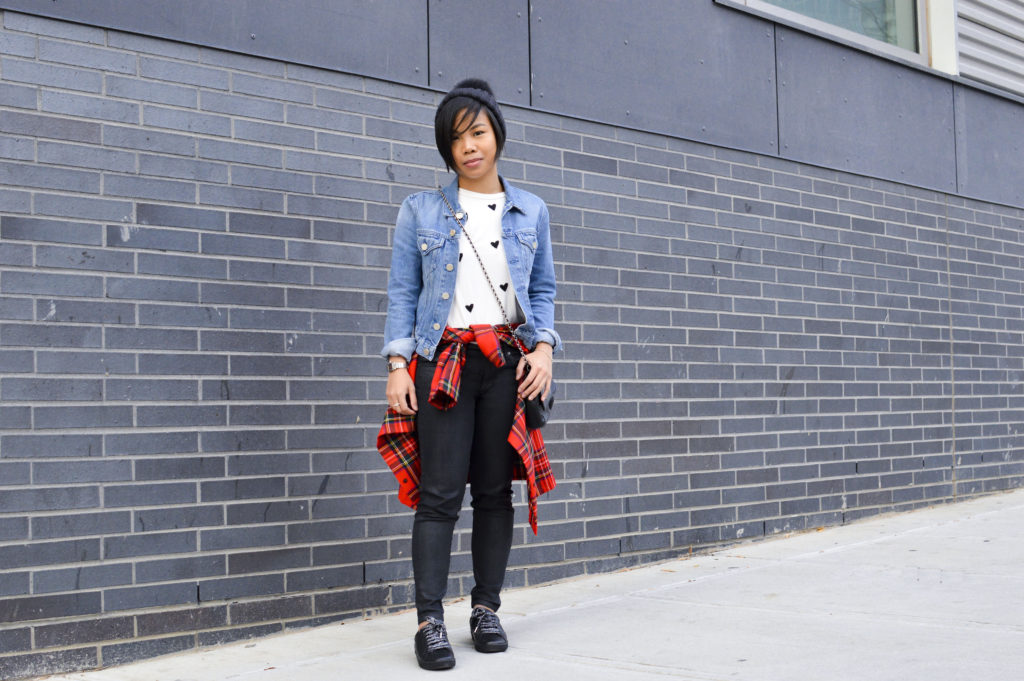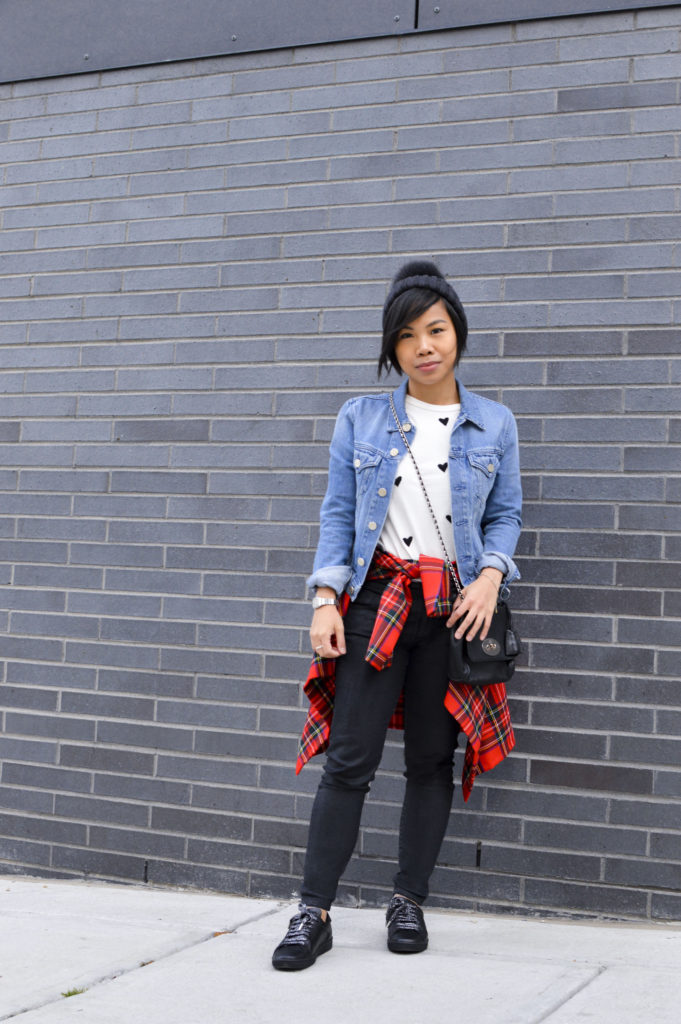 With the year coming to a close, I've been feeling a little more laid back and been reaching for a t-shirt and pair of jeans. This classic combination can turn plain and boring so to keep it stylish and interesting, I like to mix it up and tie a shirt around the waist. It gives a very low key going-out layered look without looking sloppy. I went for a 90's grunge vibe (aka my childhood years) and wore this Dolce and Gabbana plaid button-up. This red beauty is another vintage store find and I was pleasantly surprised it fit in the shoulders (just a tad long in the arms, but what else is new). Its actually made of heavy weight material and I think it balances nicely with my black coated skinny jeans, which is very simple and streamlined.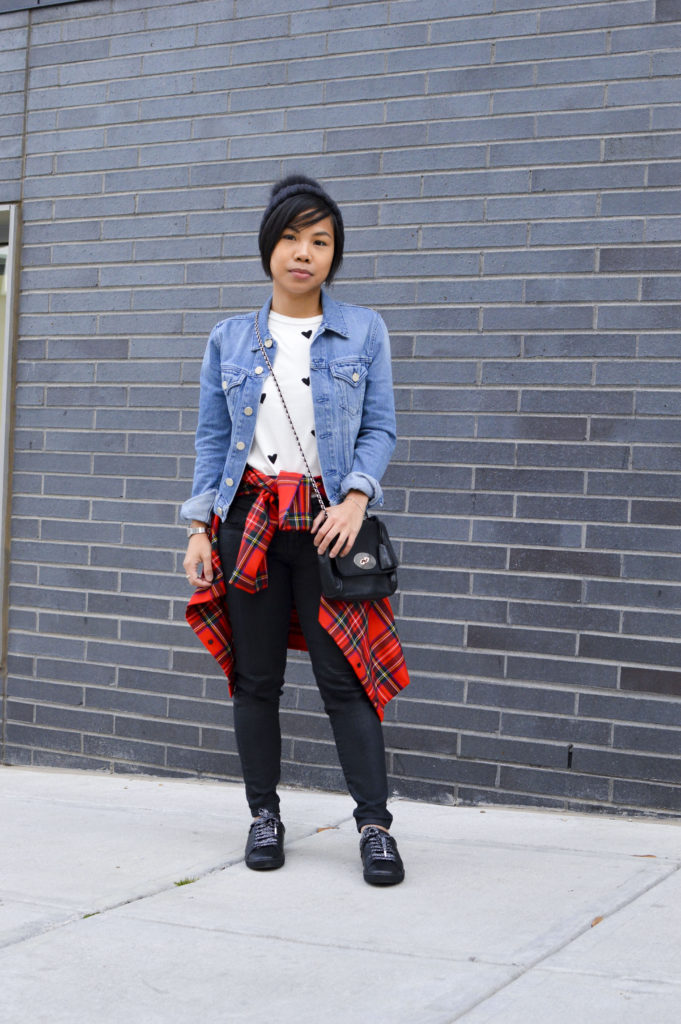 Thanks for reading!
Photos taken by the talented Rui Chen!
SaveSave
SaveSave
SaveSave